KWIZ's Countdown Column allows you to add countdown watches to your SharePoint lists and libraries.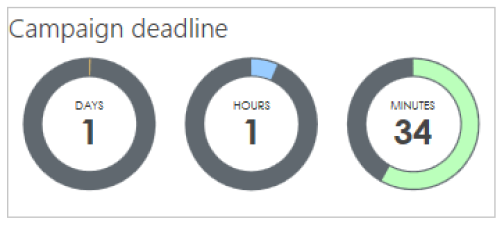 The Countdown Columnis a clear visual representation of time, helping you to stay focused on your targets. Keep track of deadlines and ensure project elements are completed in time.
A visual aid, such as the Countdown Column, helps users to pay more attention to time limits and to stay better focused on the defined tasks and milestones. Keep track of due items and time overdue if projects are not complete.
Replace static organization charts with real-time, interactive, user-friendly & highly customizable organization chart software!
Check out some of our other web apps