Our most comprehensive edition has all the features your business needs for custom forms at SharePoint Online and On-Premises*.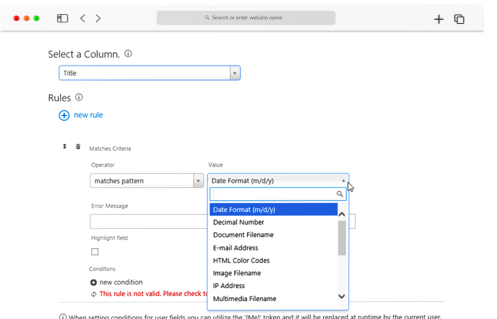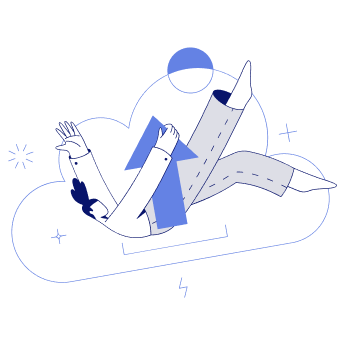 Validate your SharePoint forms & ensure the user's input makes sense!
The Field Constraints allows SharePoint customers to easily configure field validation rules to enforce input patterns according to your required form logic: email, field length, ID, value ranges and any other custom pattern using regular expressions! Enhance your SharePoint Online list forms with robust field validations!
You can quickly configure dynamic validation rules using a simple and intuitive settings page. No complex formulas!

We all got used to working with SharePoint lists and document libraries. It is only natural to expect these list forms (New, Edit, View) to include all required web form features, instead of making us buy and learn a separate Forms technology such as InfoPath or any other external form tools.
The Field Constraints app is part of KWizCom Forms app, which allows SharePoint 2013 on-premises and Online (Office 365) customers to keep using the well-known list forms by turning them into powerful & dynamic web forms. This way there's no new technology to learn and deploy, simply keep using the same SharePoint list forms that now can include all the missing web form features.
True Validate column types that cannot be validated
There are column types that SharePoint does not validate. These include Lookup and Person column types.
With the Field Constraints feature, you can validate any field type.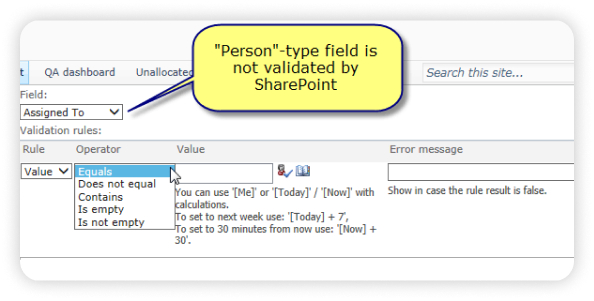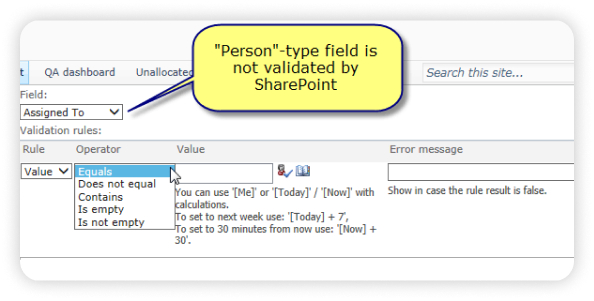 Validate against fixed and dynamic values
You can compare your field value to fixed values/ranges or values of other fields in your form.

For example: in the following screenshot, we've configured a validation rule that checks that a task is not assigned to the current user (using the [Me] token).
Validate custom patterns using Regular Expressions
Need to validate custom patterns such as email, social security number or credit card number? Not a problem!

You can validate any custom pattern using regular expressions and save your new custom validation rule in an S.C repository to be used by other site owners.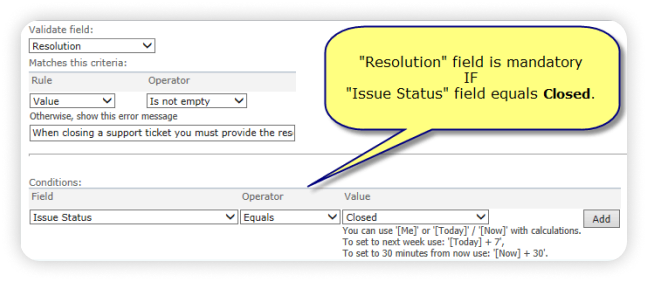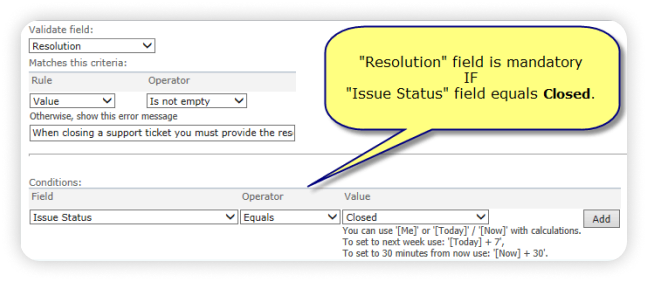 Add logic to your forms with Dynamic Validation Rules
SharePoint enables you to configure Static constraints, such as ensuring a mandatory field is not empty.

However, in simple web forms, your validation rules often need to change depending on the current item's context. For example, you might need to make sure a specific field is not empty, depending on the value of another field. These types of rules are Dynamic validation rules which add sense to your forms.


Cascading LookApp (Microsoft 365)
Repeating Rows App
(Microsoft 365)
External Data Lookup (Microsoft 365)
Azure SQL Querying Service