Column Permissions App (Microsoft 365)
Dynamically show/hide/deactivate fields to create smart SharePoint forms!
Home » Microsoft 365 Apps » Column Permissions App (Microsoft 365)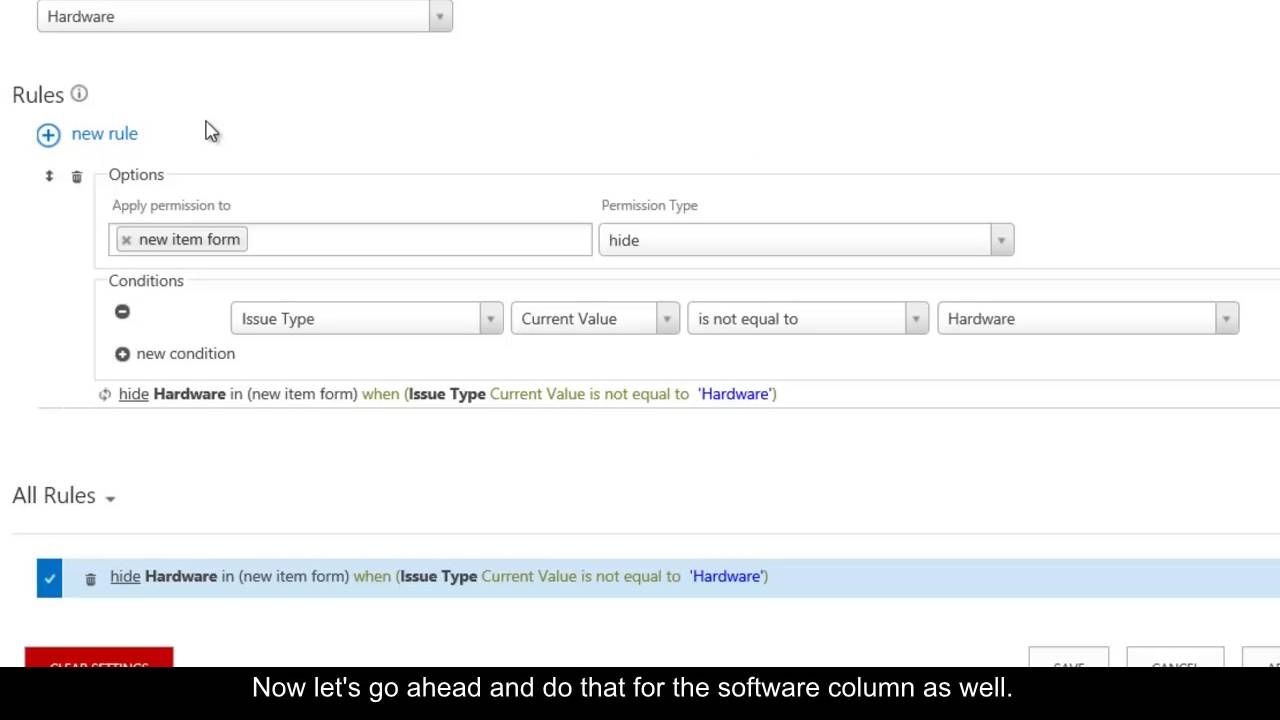 Control the visibility of specific list form fields in the New, Edit and View item forms. This app also allows you to hide views from the list views &  to hide or disable columns in the Quick Edit view. Dynamically hiding or disabling fields is done by setting up logic rules. This way you can turn your SharePoint list forms into dynamic, smart forms that display only the relevant fields according to the current user and context.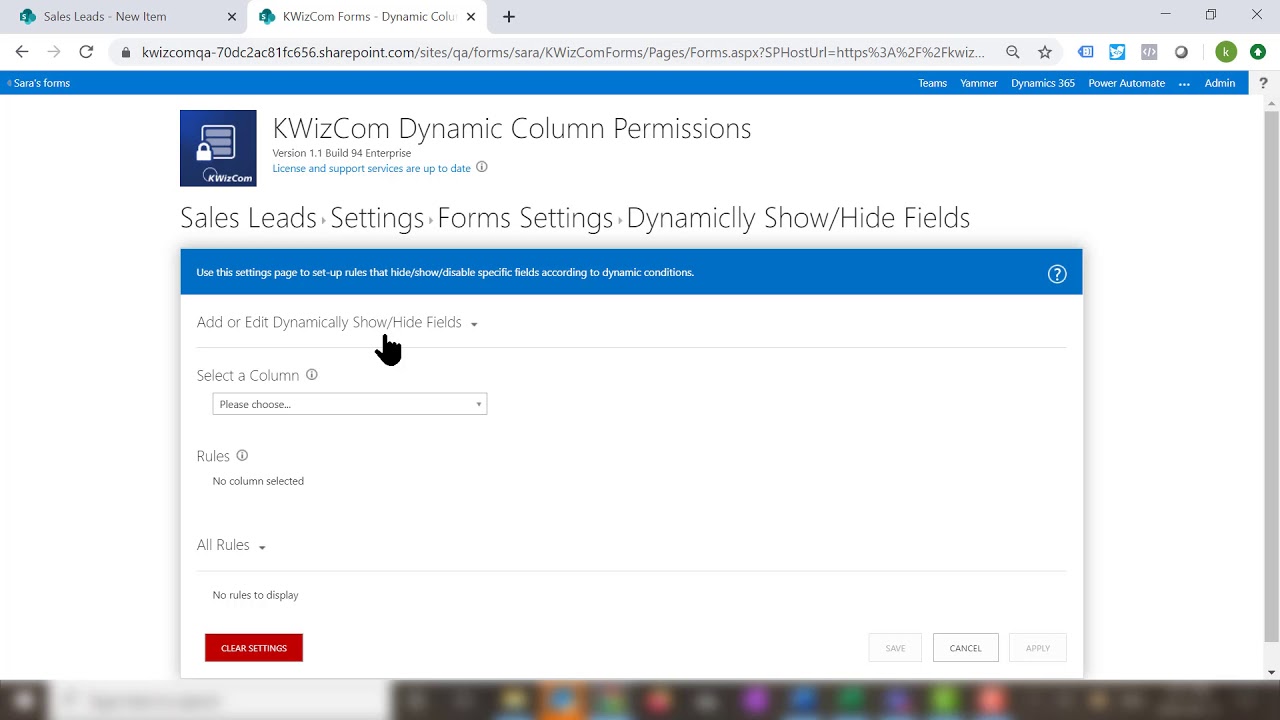 Dynamically show, hide or disable fields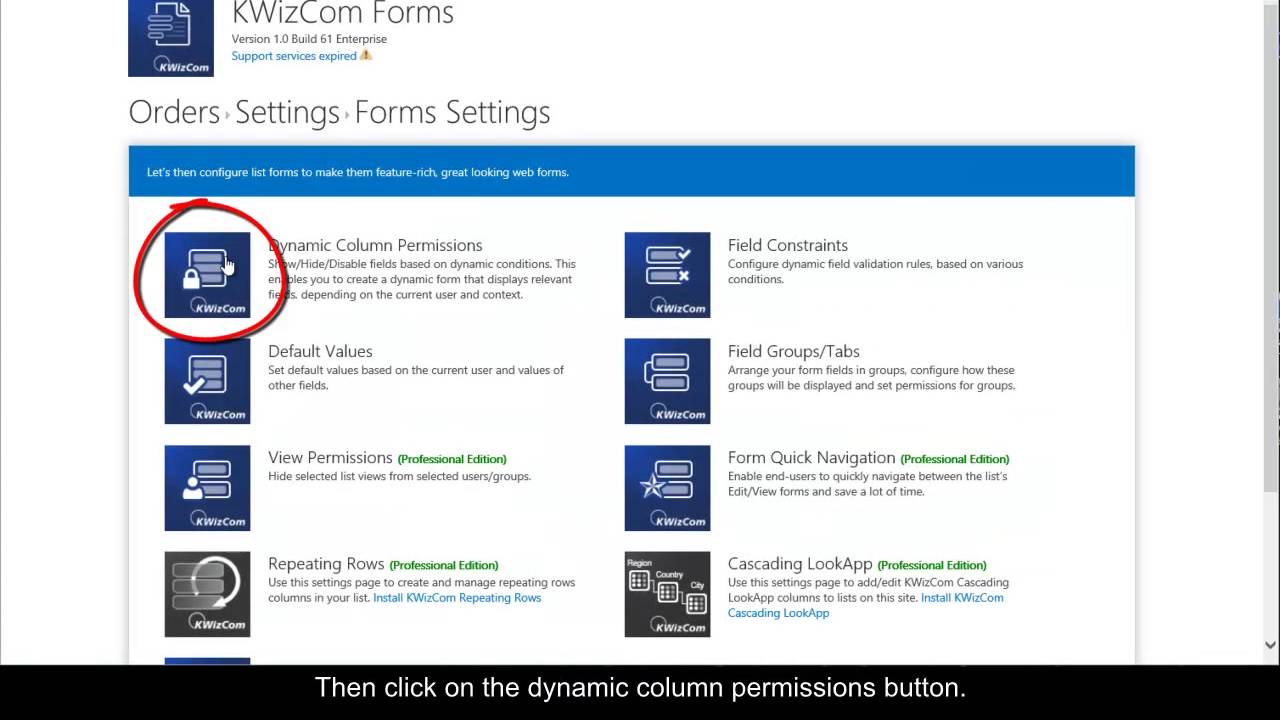 Easily hide columns from views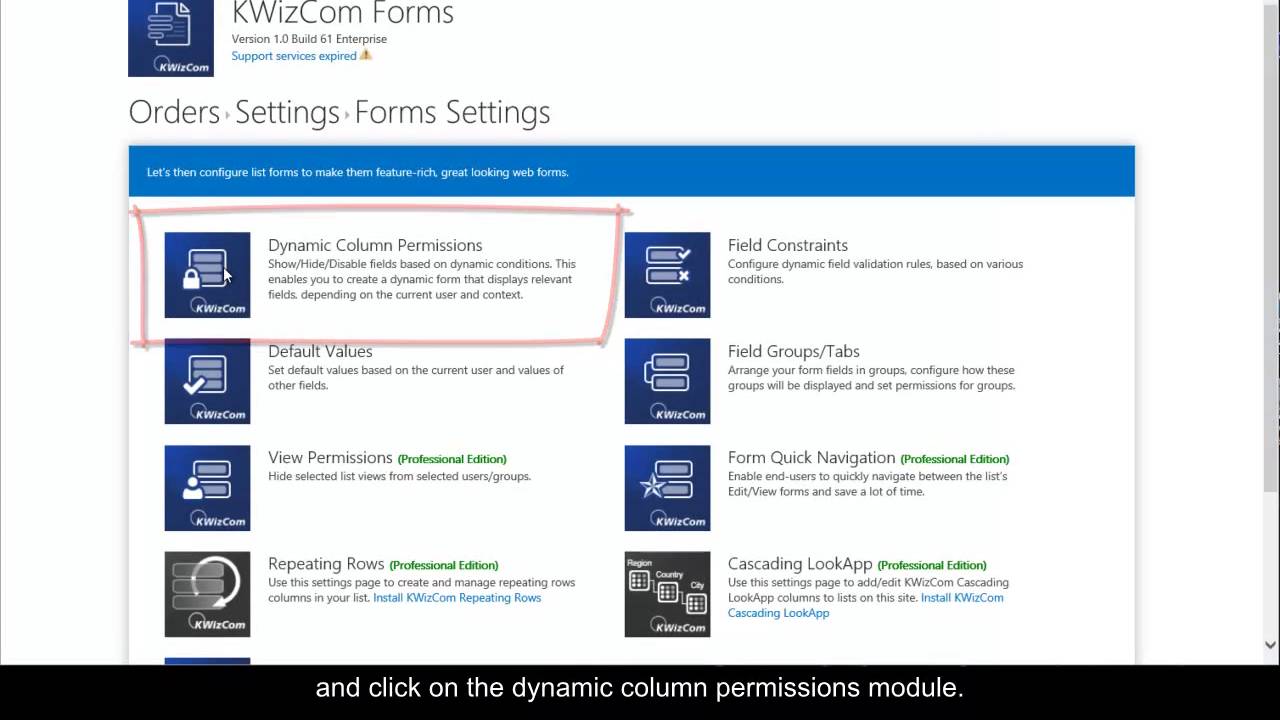 Easily Disable Fields in the Quick Edit View
Why KWizCom Column Permissions App?
Make your SharePoint list forms dynamic
Easily configure rules that dynamically show, hide and disable fields according to the current user and various field values.
Dynamically hide columns from views
In the same way you can configure rules that hide selected column from list views, depending on various conditions.
The Business Need
This is probably the biggest gap with SharePoint forms: they are generic and have no context. In real life, a form used by different users, or when used at different points in time, should display different fields.
Examples:
Help-Desk form submissions – the customer and the help-desk engineer utilize different fields; each sees what's relevant to their task
Task management – although, a user has permissions to edit tasks in a list, once a task is marked "completed", we might want to lock the task from any additional editing
We all got used to working with SharePoint lists and document libraries. It is only natural to expect these list forms (New, Edit, View) to include all required web form features, instead of making us buy and learn a separate Forms technology such as InfoPath or any other external Forms services.
The SharePoint Column Permissions App is part of KWizCom Forms App, which allows SharePoint/O365 customers to keep using the well-known list forms by turning them into powerful & dynamic web forms. This way there's no new technology to learn and deploy, simply keep using the same SharePoint list forms that now can include all the missing web form features.
Key Features & Benefits
| Feature | Column Permissions App |
| --- | --- |
| Display, hide, disable fields for specific users or SharePoint group | |
| Dynamic permission rules: Hide/Disable fields according to a criteria based on list fields' values | |
| Support [Me] and [Today] SharePoint tokens in field-based criteria for hiding/disabling fields | |
| Save field permission settings within site and list templates | |
| Hide columns from list views | |
| Hide/disable fields in the Quick Edit view | |
Related Products
Best Seller
KWizCom Forms App (Microsoft 365)
The BEST Alternative to InfoPath PowerApps
Field Constraints App (Microsoft 365)
Enhance your SharePoint Online forms with advanced field validations
Column Permissions App Annual Subscription
#Users
SKU
Price (USD)
Payment Type

Action

#Users :

Up to 100

SKU:

APDCP-100

Price:

$1050

Payment Type:

Annual
Get a Quote

#Users :

101 to 1000

SKU:

APDCP-1000

Price:

$1050+$1.5/user

Payment Type:

Annual
Get a Quote
Subscription includes:
✓  Unlimited site collections
✓  1 login domain
✓  Version upgrades and technical support included

| | |
| --- | --- |
| Bulk-purchase discounts available to organizations with 1,000+ users | Get a Quote |
| Discounts available to charity or educational organizations | Get a Quote |