Control file input size and type for your SharePoint lists and library's!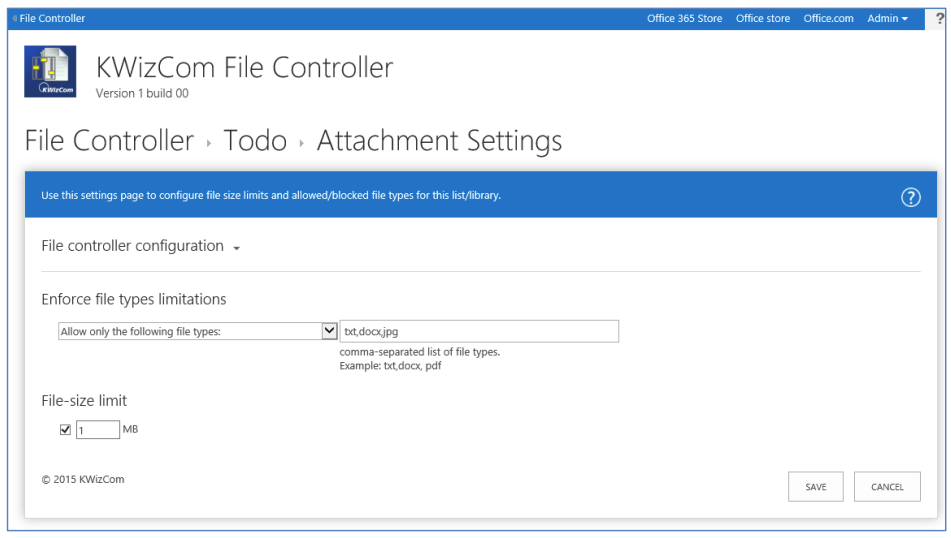 KWIZ's SharePoint File Controller works at the list and library level to enforce file size limits and to define which file types can be uploaded. With SharePoint out-of-the-box, these definitions are only available at the web location level.
The File Controller gives SharePoint site owners greater control over the data they receive by allowing you to set SharePoint file upload limits of end users to specific file sizes and types. Using a simple settings page, easily set up the file requirements desired. Prevent the upload of irrelevant or harmful files that would make using SharePoint libraries difficult or tedious. set SharePoint file upload limits
Features
Allows configuring max uploaded file size in a list/library level
Enables configuring allowed or blocked file types in a list/library level
*On-premises features may have different features from the Online platform.
How File Controller Works