User Centered Governance for Microsoft 365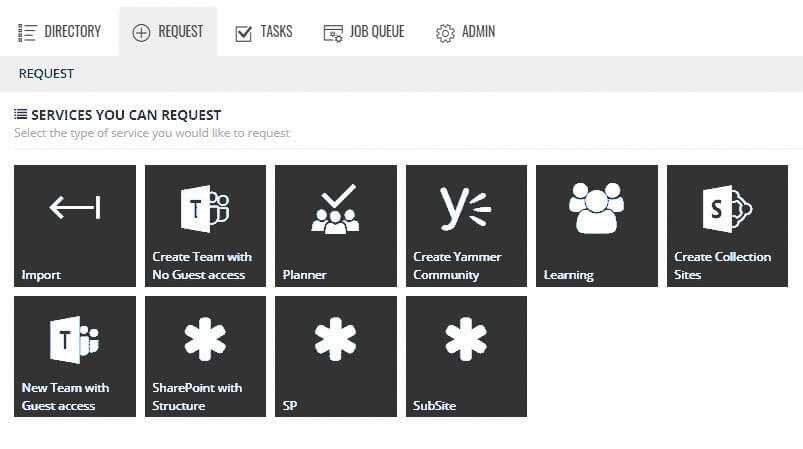 User-Centered Governance for Microsoft 365
ProvisionPoint 365 enables self-service governance for Microsoft 365 Workspaces and Permissions.
Designed from the cloud-up for Microsoft Teams, SharePoint Sites, Microsoft 365 Groups, Planner Plans, Yammer Communities, and more, ProvisionPoint 365 gives control to administrators, self-service empowerment to users, and peace of mind to management.
With its intuitive, integrated user interface and wide-ranging feature set, ProvisionPoint 365 is easy to deploy, easy to configure, and easy to use.
Provisioning Workspaces
Effortless workspace governance for Microsoft Teams, SharePoint Sites, groups, Yammer, and more.
Provisioning Permissions
End-to-end permissions management for your user's digital spaces in Microsoft 365.


Why Choose ProvisionPoint 365?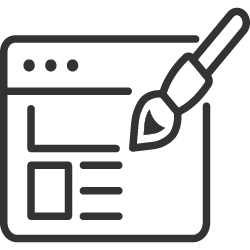 Prevent Workspace Sprawl
For many organizations, the user-empowered flexibility of Office 365 has enabled the creation of multiple and sometimes duplicate Teams by employees – which can quickly spiral out of control. Implementing approvals for new Team requests, using the pre-defined approval processes in ProvisionPoint 365, can help prevent the unnecessary sprawl of Teams, SharePoint Sites, Yammer Communities and more.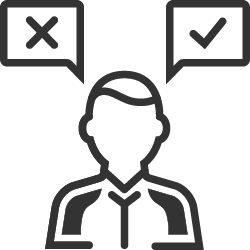 Improve Workspace Collaboration
Office 365 is a suite of productivity tools to help employees share knowledge, communicate better and effectively achieve more in a shorter time frame. Combined with ProvisionPoint 365 and its robust governance solutions for every Office 365 workspace, users can compliantly collaborate smarter and faster than ever before.

Automate Workspace Disposal
Get more control over the expiry process for sites, Teams and Groups created in Office 365 by assigning different leases against different Office 365 objects. Use ProvisionPoint 365 to set specific expiry options for a lease including archiving, notifications, removing access, deletion, and more.
Empower Workspace Owners
Allow authorized users within your organization to create and control Microsoft Teams, SharePoint sites, lists, libraries and content for their team members. These users know who should have access to that content, and hold the responsibility to control Office 365 permissions on the content. This speeds up the Teams and SharePoint site creation process and subsequent management while reducing pressure on IT.
Improve Workspace Security
Permission inheritance is typically broken when sharing a list item or folder. And it can be time consuming to re-inherit permissions on site or list every time someone changes role or leaves the organization. Not anymore. In a single click, ProvisionPoint Permissions can create a list of all your documents with broken permission inheritance, negating the need to wade through thousands of documents and libraries to discover where any broken permission inheritance occurs.

Ensure Workspace Compliance
Have confidence that access to workspaces, sites, lists, or individual items will not cause you compliance headaches. Risk can be managed and mitigated by ensuring that sensitive or confidential data locations are secured and permissioned in line with your organizational needs.
Empower Users with Self-Service
Provide users with guiderails not rules and empower them to take responsibility for their workspaces. With built in, ready to use templates, an intuitive user interface and simple workflows, ProvisionPoint 365 makes it easy for users to request and rapidly create compliant Teams and SharePoint Online Sites.
Increase Efficiency of IT Resources
With the ability to promote user-self service with pre-defined templates and approval processes, the pressure on the IT department to create, approve and manage Sites, Groups and Teams is significantly reduced.

Respond to Audit Needs
Auditing permissions in your Microsoft 365 workspaces no longer need to be an arduous task. Keep up to date and compliant with any reporting or auditing requirements, supported by rapid bulk updating if required.
ProvisionPoint 365 Benefits
We work hard to keep pace with innovation from Microsoft.
The rate of change in Microsoft 365 is relentless, our team is constantly evaluating updates and improvements brought to market by Microsoft to ensure that ProvisionPoint 365 is as up to date with released capabilities as possible.
Safe. Secure. Least Privileged.

We understand that security really, really  matters. 
ProvisionPoint 365 doesn't require user or service accounts in your Microsoft 365 tenant.
By leveraging the Azure Active Directory Consent Framework, ProvisionPoint 365 maintains least privilege whilst providing the required level of functionality.
No standard feature of ProvisionPoint 365 will ever require you to have enhanced Microsoft 365 or Azure licenses – guaranteed.
Everything you can do in ProvisionPoint 365 is enabled with your standard* Microsoft 365 licenses.
Free Trial – With Support Included!
Want to get hands-on with ProvisionPoint 365? No problem.
You can request a 30-day free trial to take ProvisionPoint 365 for a spin.
No credit card required.
Epic Support – All The Time

Core onboarding and unlimited support are included in subscriptions as standard for all Enterprise customers.
Got problems? The ProvisionPoint Support Portal is available 24×7 for you to learn more, seek answers, or raise support requests.
Want to work with a local Partner? No problem.
Our global Partner Network is ready to help. With Member, Certified, and Preferred partners around the world, a solution provider is just an email away.
A wise person once quipped that "talk is cheap". It truly is.
At ProvisionPoint we're fanatical about our customer focus. Our customers are at the same time our loudest cheerleaders and our harshest critics – so we listen.
Customers are invited to join our "Customer Panel" to discuss what they like, what they dislike, and what they need to improve their governance story.
Low cost. Rapid "Time to Value". No On-Going Maintenance. Minutes to deploy.
At ProvisionPoint we have taken the hard work out of delivering a viable Microsoft 365 governance solution. We've listened to hundreds of customer requirements, made all the tough decisions, and built a solution that works in minutes.
Need we say more?
Leverage Existing Investments

Already using PnP Templates? Built your own Azure components?
ProvisionPoint 365 can make use of your existing investments in PnP templates or Azure (or non-Azure) components you already utilize in your provisioning or lifecycle management workflow.
Our API based model allows you to integrate where it matters, helping you improve ROI for existing investments.
The ProvisionPoint Partner Program enables our channel partners to bring the benefits of ProvisionPoint 365 to their customers.
The program focuses on helping you provide value to your customers without spending time managing your relationship with us. You get to drive margin, increase sales, and enhance your service portfolio by leveraging our world-class products and services.
Together, as partners, we can help drive adoption of Microsoft 365 and solve your customers' Microsoft 365 governance challenges without fuss.
With two options of partnership – Reseller and Integrator – simply choose the model that works for you and start benefiting from your very first engagement.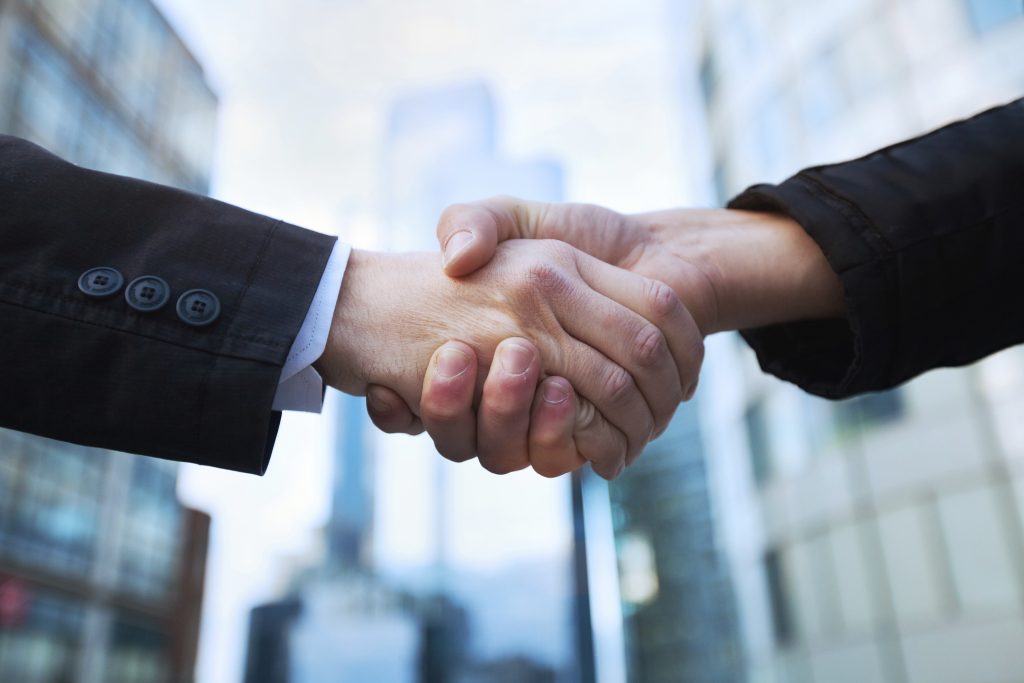 What We Can Offer Our Partners
Enhance your Microsoft 365 business and IT services portfolio with ProvisionPoint 365 to increase sales and revenue while driving down margins.
Support your customers with products and best practices to successfully provision, manage, and dispose of Microsoft 365 workspaces and permissions.
Get amazing marketing and pre-sales support to help you go to market and sell. Leverage our world-class technical support to help you shine in the field.
Trusted by World Class Organizations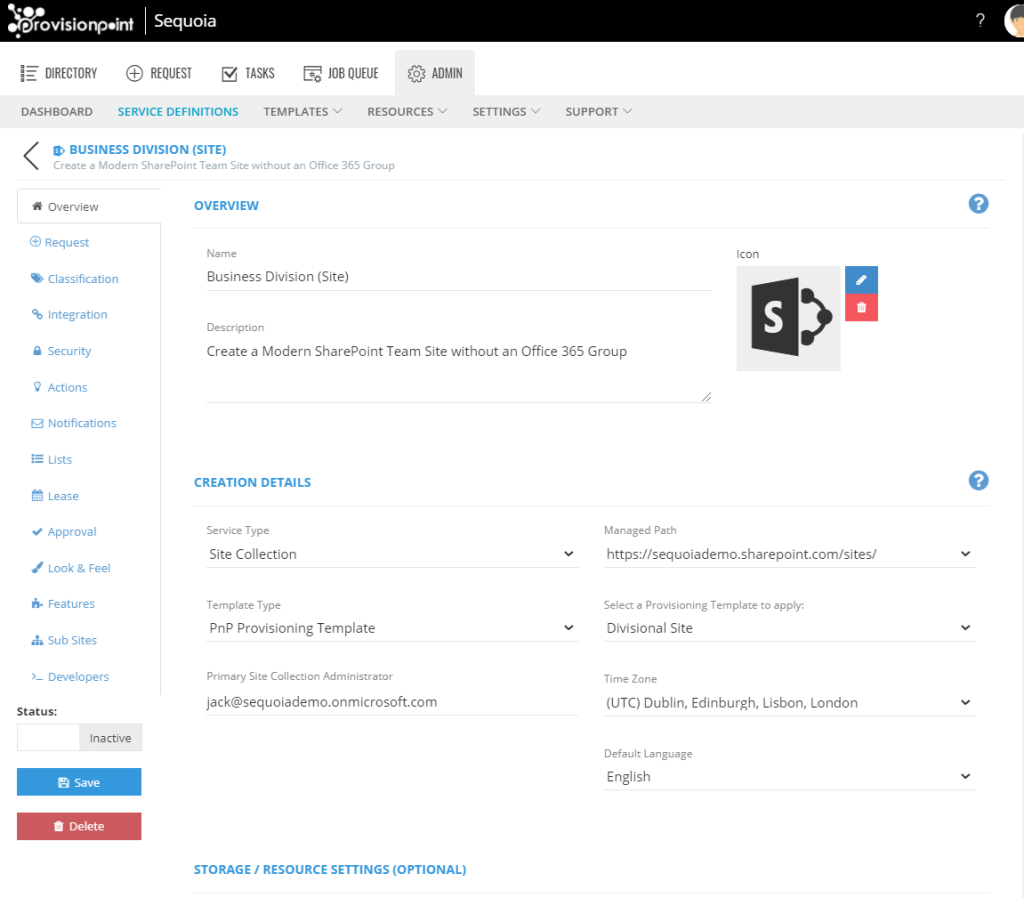 Get hands-on with ProvisionPoint 365 for 30 days.
Supported by our customer success team.
Get in contact today.