Manage the lifecycle of equipment reservations, delivery, and returns right on your SharePoint site.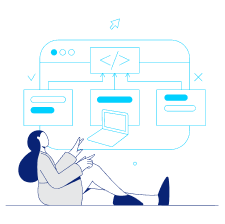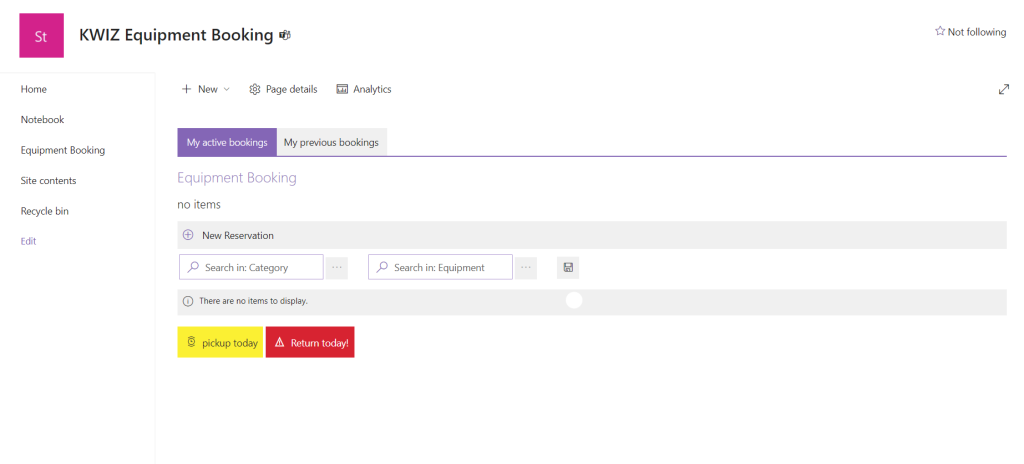 The KWIZ Equipment Booking Template
The KWIZ Equipment Booking Template will interconnect your organizations equipment reservation efforts to a centralized SharePoint platform.
Designed with an intuitive interface, easily view and reserve time slots for equipment usage. Receive automatic email confirmations about the status of your booking, as well as delivery and drop off time frames. Additionally, personalize the KWIZ Booking Template to your specific needs by introducing custom triggers, workflows, formatting and more. No coding experience required!
A streamlined and intuitive experience
The KWIZ Equipment Booking Template is straight forward to use and easy to access. Equipment availability and usage is documented in an intuitive list view to give users a clear picture of the equipment reservation opportunities.
With custom permissions, easily view who has booked which equipment time slot, and users who are experiencing late delivery's or returns.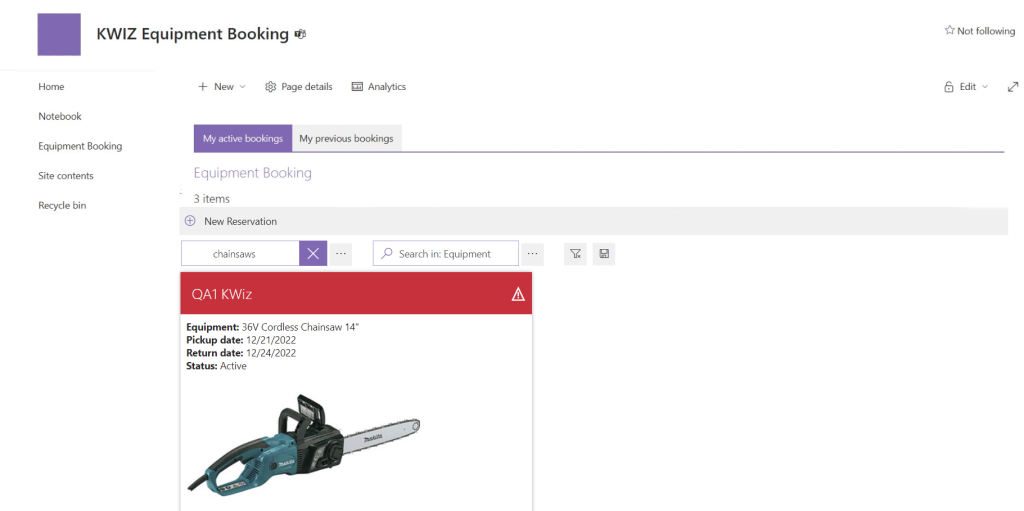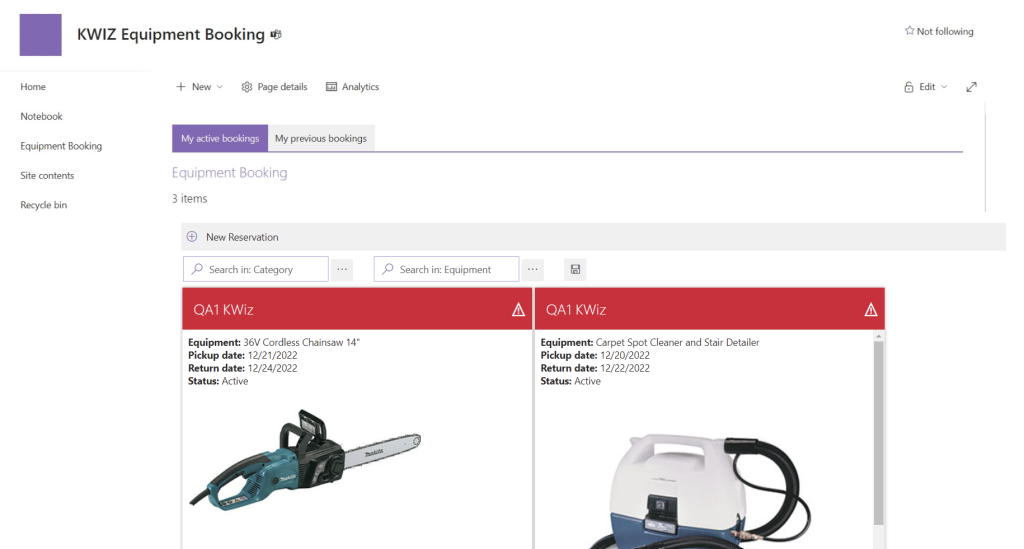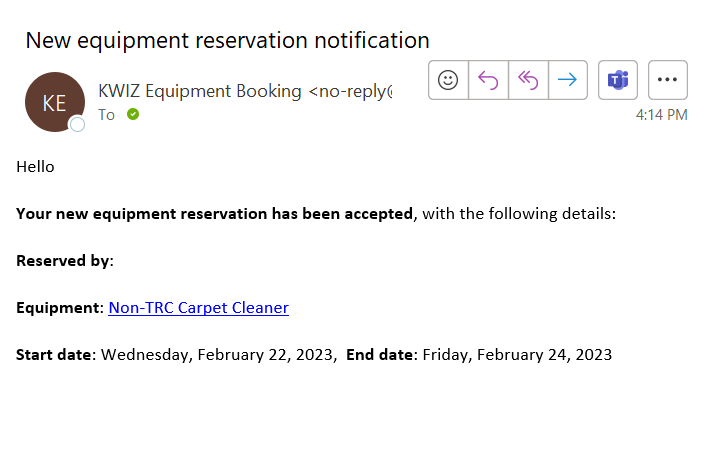 Receive dynamic booking status updates
When making equipment bookings, stay briefed through the use of automatic email updates. Users will receive notifications when their booking has been accepted, cancelled, changed, or delivered.
As the equipment manager, have access to multiple filters that sort organized lists. These lists will display info such as upcoming pickups and delivery's. Upon updating a booking status, an automatic email will be sent on your behalf.
Simple and non-technical template customization
Through the use of KWIZ workflow technology, completely customize this templates triggers, actions, and notifications using an intuitive modular interface.
Elements created using this template can be linked to other SharePoint websites for a dynamic multi-page experience!