Manage image files from remote or distributed locations in a single conveniently unified view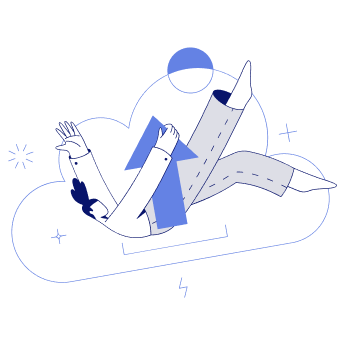 Many companies have their pictures located in many separate SharePoint libraries and lists. Displaying these pictures on a selected page becomes an issue because the out-of-the-box SharePoint capabilities don't allow you to easily aggregate the required pictures from various locations and display them as you want.
If you've got various picture libraries located in different sites, you can easily connect to remote libraries or aggregate pictures from multiple libraries and display them using seamless Picture Gallery display controls!
Easily connect to data sources
Seamlessly connect different SharePoint libraries and lists
Aggregate data from multiple SharePoint sites and site collections
Pull information from Excel files in SharePoint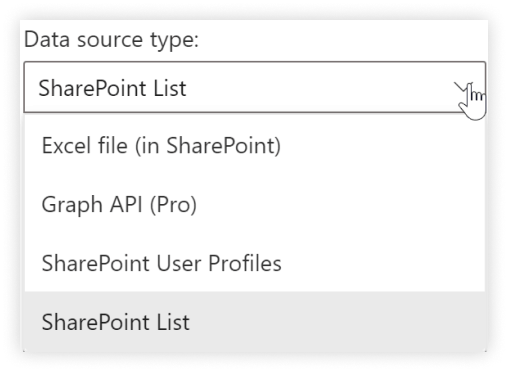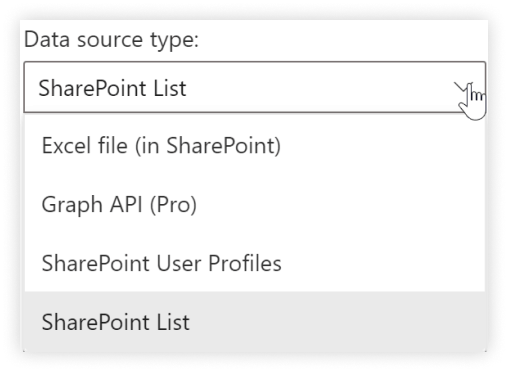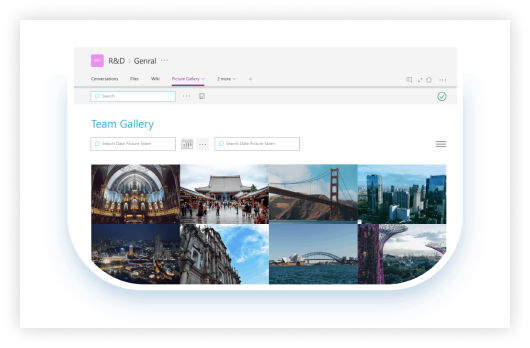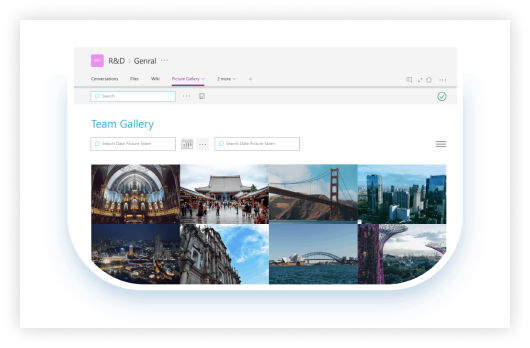 Add Picture Gallery to Microsoft Teams
You can now add the KWIZ Picture Gallery to your Microsoft Teams!
Display your pictures from remote/distributed locations in your team, department or any other Teams workspace with aesthetic picture gallery display controls.
Great-looking picture controls
Display your pictures in several layouts that include the following configurable picture-display controls:
Camera slideshow
Picture gallery
Photo-pile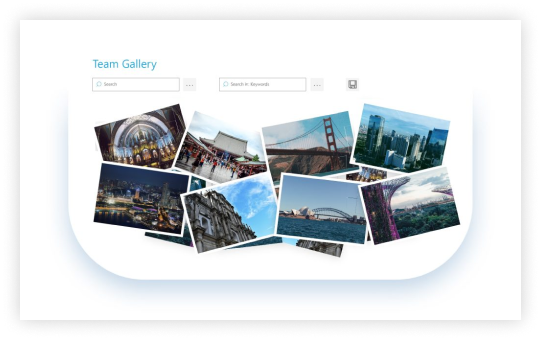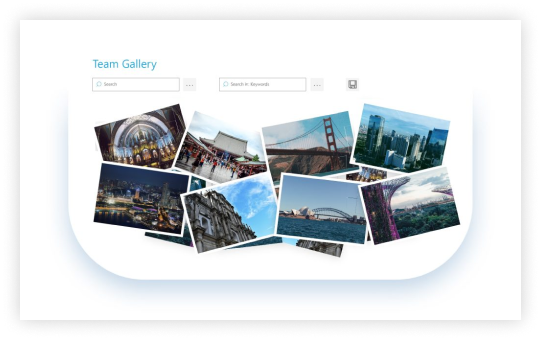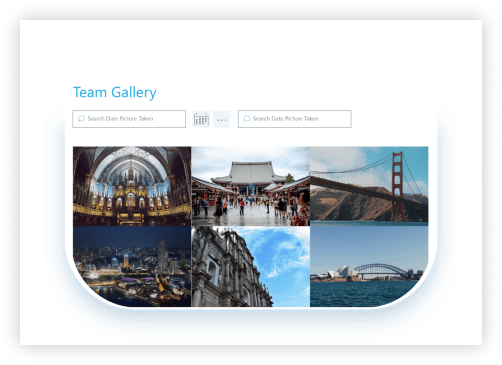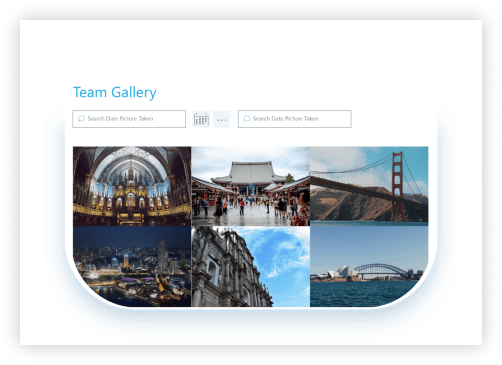 Configurable display filters
Easily and quickly create the exact filtering form you need to find your pictures effortlessly.
Check out some of our other web-parts!