The ultimate Swiss Army Knife of data retrieval and display!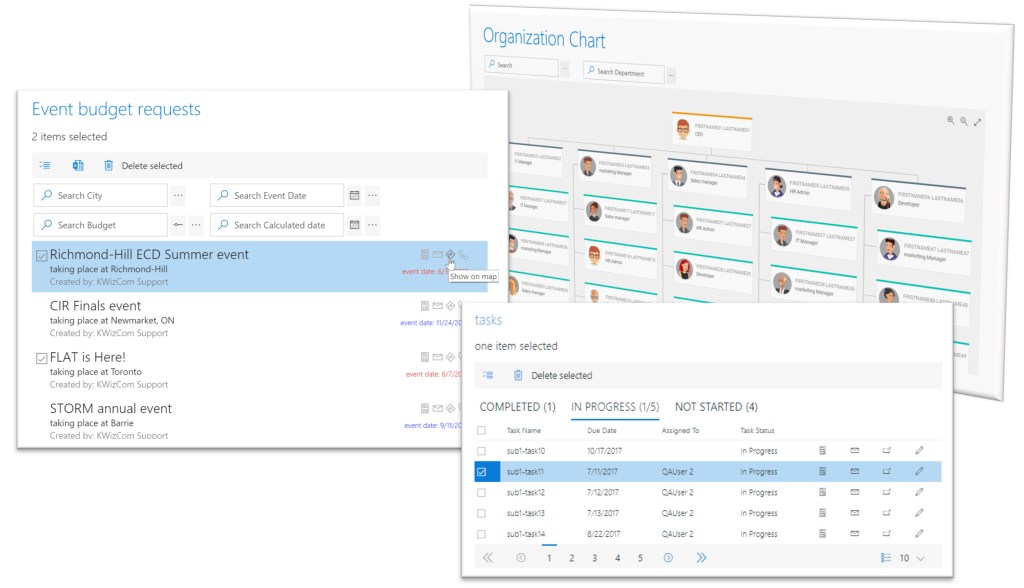 KWIZ's Data View Plus is a super-flexible solution for retrieving and displaying various data source types in modern, responsive and fully customizable UI display types. 
No need for development skills; build your display "Lego"-style and get your required results immediately
With advanced filtering and connection features, you can quickly implement your aggregated dashboard in SharePoint Online/2019 and Microsoft Teams!
Display what you need in the exact way that you want