SharePoint Find & Replace
Safely find & replace old URLs and strings in your SharePoint 2013-2019 farm/Office 365 sites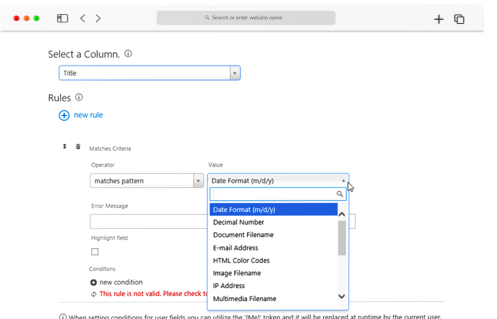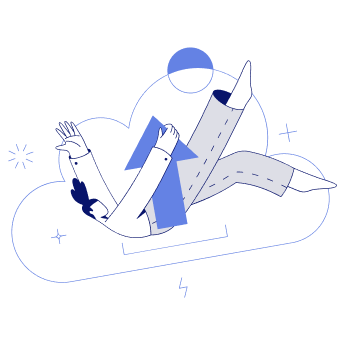 SharePoint Find & Replace
Are you planning to upgrade to a new SharePoint edition or migrate to a new server?
Power users customize hundreds, thousands, or millions of sites with SPD. With thousands of documents that might include hard-coded links to your older SharePoint server, you can fix all these wrong/broken links reliably without losing time on manual fixes.
KWIZ's SharePoint Find & Replace replaces hard-coded strings in SharePoint.
This administration client tool supports SharePoint 2013-2019 server and SharePoint Online (Microsoft 365). Our SharePoint Find & Replace will scan your SharePoint farm and will replace the existing strings with an updated string of your choosing. The tool includes a "Scan only" mode and a detailed log, enabling the admin to stay in control and easily monitor all string replacements.
Configure searched strings
Define which tokens should be searched, and for each token, define with what alternative string it should be replaced.
You can also import/export these tokens from/to a CSV file.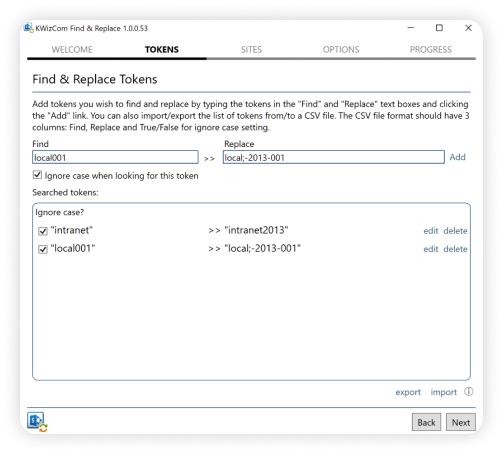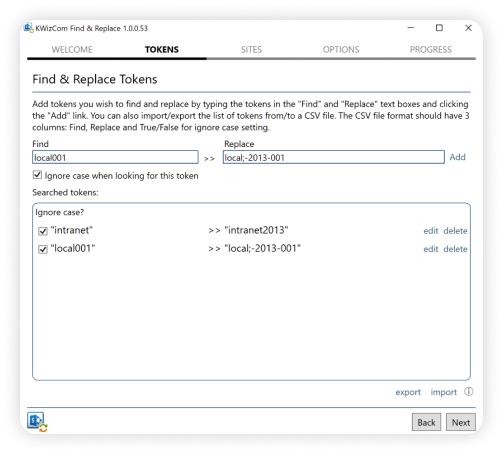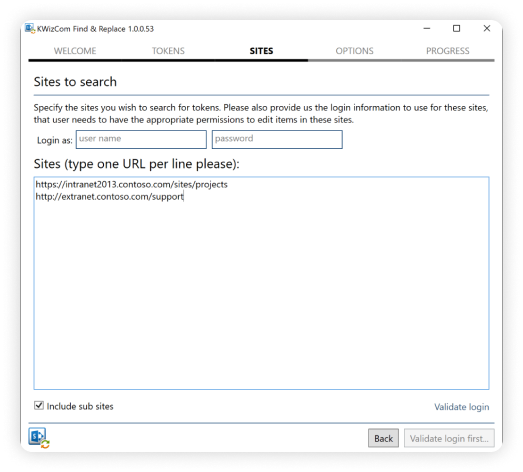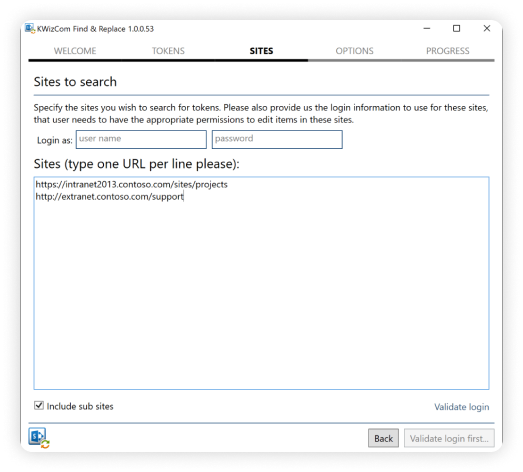 Configure the requested search scope
Add the searched site collection URLs. These sites can be on different farms, in your on-premises deployment and on Microsoft 365 (SharePoint Online).
Select between "Find-Only" or "Find & Replace" operation mode
Select between 2 modes of execution:
Find only (without actually replacing anything), and Replace.
You can also fine-tune your search by selecting where exactly in SharePoint you want to search for your defined tokens.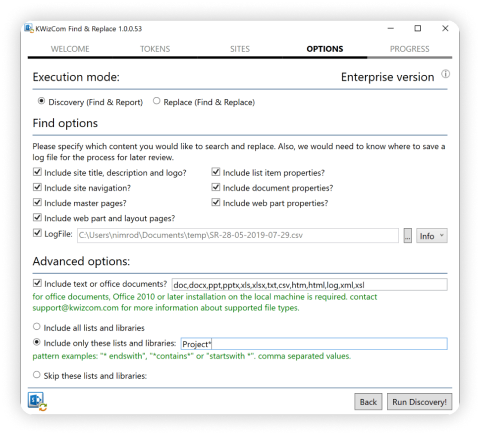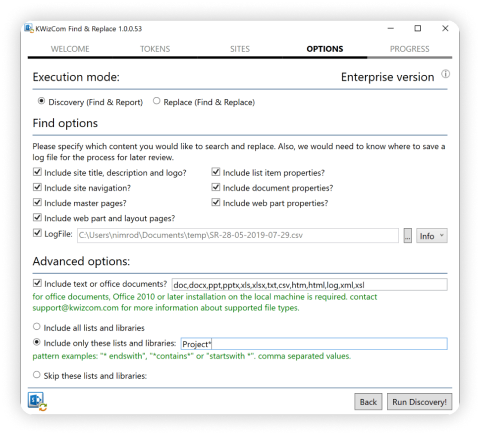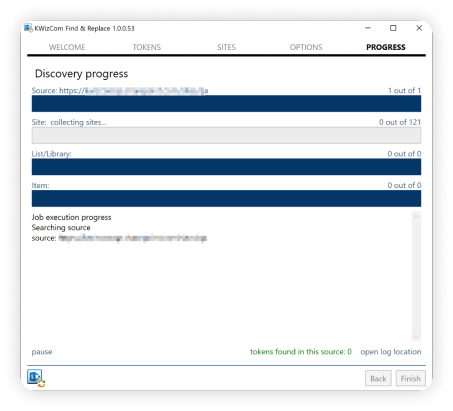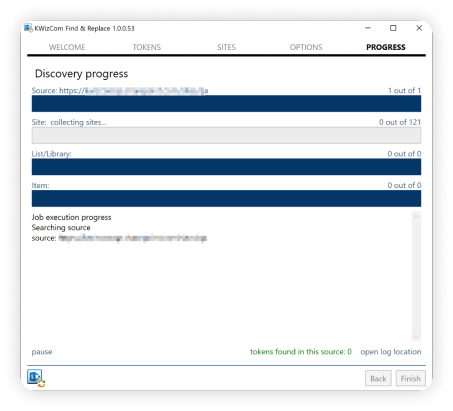 Real-Time Monitor & Report
Real-time progress tab allows you to monitor the exact progress and pause/resume execution at any time.
After execution is completed, a detailed log enables you to review where precisely the searched tokens were found and how many string replacements were done.

Cascading LookApp (Microsoft 365)
Repeating Rows App
(Microsoft 365)
External Data Lookup (Microsoft 365)
Azure SQL Querying Service