Easily access and add list elements across SharePoint sites as if they were local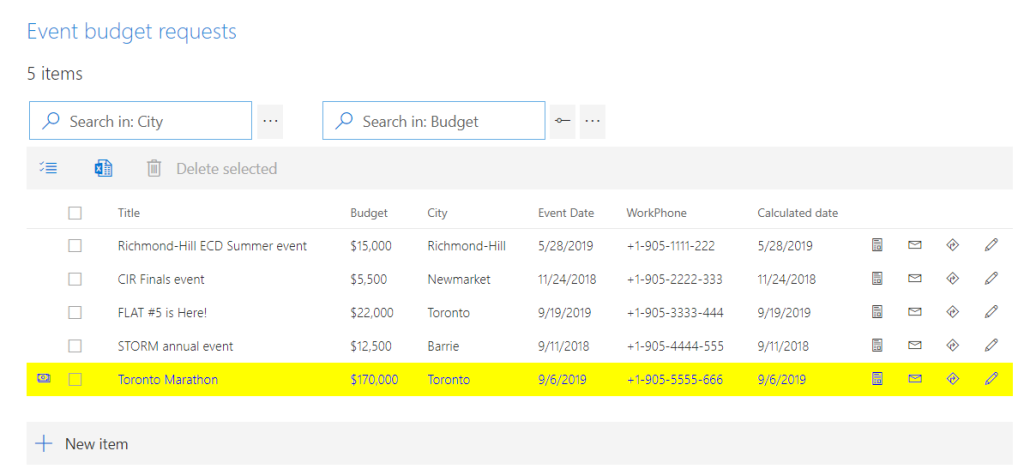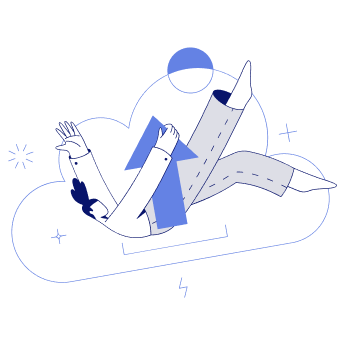 KWIZ List Aggregator allows users to access any SharePoint list element on any SharePoint site. When creating a new list, have the option to customize them with elements found in other lists. 
Save countless hours switching between SharePoint sites and recreating already existing elements through singular unconsolidated views. List Aggregator is also accessible through Microsoft Teams to embed any list element across your team's workspaces.
Visually distinguish between list elements through the use of conditional formatting. Modular logic conditions are used to easily group and distinguish elements with colours and icons.
Easily connect to list element data sources
Aggregate data from the following sources:
Aggregate events from multiple sites and lists using the SharePoint List Aggregator.
Retrieve events from your entire SharePoint tenant using SharePoint Search API.
Aggregate personal/shared Exchange Online calendars using the Microsoft Graph API. 
Retrieve events from MS Excel files.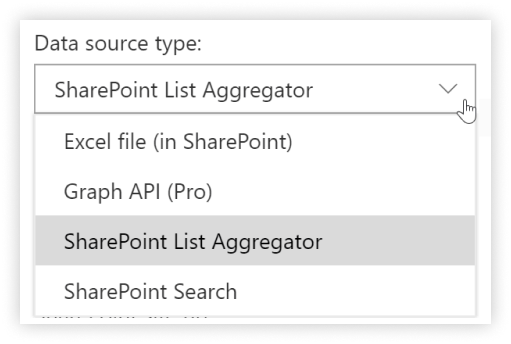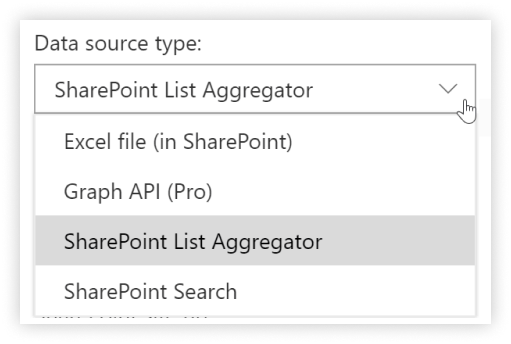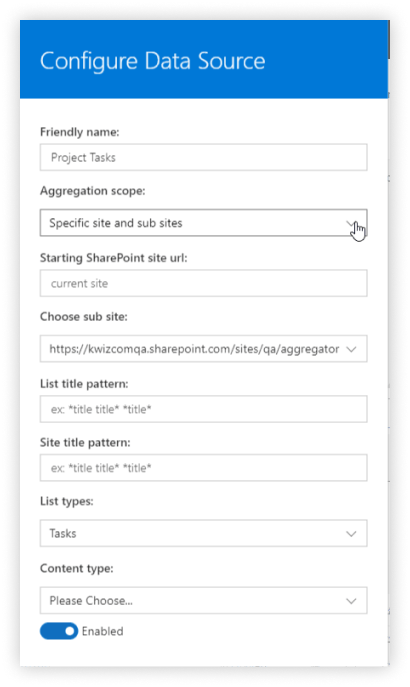 Dynamic aggregation scope
Use the List Aggregators dynamic filter to limit the scope of what data your looking for based on a specific site, or site collection.
You can further limit your aggregation results by using additional filtering options: 
Filter by list/site name pattern 
Filter by list types 
Filter by content type 
This way, you can easily create a dynamic query that retrieves only the relevant items and documents from various sites in your SharePoint Online tenant. 
Intuitive and clean-cut UI
An easy to use interface allows end users to assemble their own custom UI in a modular like manner. Customize and filter what data is displayed, what buttons are present, and what menus are visible.
Additionally, have the option of displaying your KWIZ List Aggregator in a table, list, Tabs, grouping, paging, or global menu view.