Tools to help you store, display and manage your daily work tasks
Scan, OCR & upload documents to SharePoint the easy way!
Available for Microsoft Windows 365 and On-premises.
Many organizations which already decided on moving to paperless information management still find themselves having to manage large amounts of papers on a daily basis. Scanning documents and uploading them to SharePoint is a time consuming process. This requires scanning documents to a local folder, uploading each scanned document and tagging it. As we can see, this process makes it very difficult to store information originated from papers, into SharePoint Online.
KWIZ's Scan app for Microsoft Office 365 solves the SharePoint scanning challenge by adding the missing "Scan" menus for libraries and lists. Additionally, it enables batch scanning and document tagging. All of these are done in a single click!
SharePoint Scanning allows non-technical users to quickly scan papers into a single or multiple searchable documents, upload the scanned documents and automatically update their properties – all in a single click!
Using integrated scanning menus, you can quickly scan documents into a library without leaving your SharePoint interface or attaching them to a list item. With the multi-lingual OCR, you can easily save your scanned files as searchable PDF files – all designed for non-technical business users!
Quickly scan papers into single or multiple documents, auto-extract property values using zonal OCR & upload the scanned documents to SharePoint – All done in a single click!
You can now easily select the documents, list items, Wiki pages and attachments, and merge them. PDF file and print!
All done in a single click with the KWIZ SharePoint Print for Microsoft 365!
Choose between documents, list items, Wiki pages, InfoPath web forms, SharePoint publishing pages and attachments and merge them. PDF file and print – all done in a single click!
Why does KWIZ Convert to PDF/Print?
Do you struggle with the SharePoint Quick Edit or the SharePoint Grid View? Do you miss the "Excel-like" features of the SharePoint 2010 Datasheet view?
Well, no more! Now the Datasheet view is available using all browsers!
Although the SharePoint Quick Edit view introduced a major improvement by supporting all browsers instead of just IE, it still is not user-friendly and lacks the "Excel-like" capabilities of the SharePoint 2010 Datasheet view.
That is why our team has created the Datasheet view web part for Microsoft 365.
After you install this web part, you will be able to bulk-edit your SharePoint lists using the good old Datasheet view. And this is in addition to the new SharePoint Quick Edit mode.
Features           
True "Excel-like" Datasheet view (same as SP2010)
Support both classic and modern lists
Support IE, Edge and Chrome browsers
List/library-level control over attached/uploaded file sizes and types!
KWIZ's SharePoint File Controller works at the list and library level to enforce file size limits and to define which file types can be uploaded. With SharePoint out-of-the-box, these definitions are only available at the web location level.
The File Controller gives site owners more control over files and attachments uploaded by end-users to libraries and lists. Using a simple settings page, you can set up file size and file-types limitations for uploaded files and extensions. This way, you can prevent users from uploading irrelevant files, making libraries and lists much harder to work with.
Features             
Allows configuring max uploaded file size in a list/library level              
Enables configuring allowed or blocked file types in a list/library level
Safely find & replace old URLs and strings in your SharePoint 2013-2019 farm/Office 365 sites
Are you planning to upgrade to a new SharePoint edition or migrate to a new server?
Power users customize hundreds, thousands, or millions of sites with SPD. With thousands of documents that might include hard-coded links to your older SharePoint server, you can fix all these wrong/broken links reliably without losing time on manual fixes.
KWIZ's SharePoint Find & Replace replaces hard-coded strings in SharePoint.
This administration client tool supports SharePoint 2013-2019 server and SharePoint Online (Microsoft 365). Our SharePoint Find & Replace will scan your SharePoint farm and will replace the existing strings with an updated string of your choosing. The tool includes a "Scan only" mode and a detailed log, enabling the admin to stay in control and easily monitor all string replacements.
SharePoint hyperlinking is made easy with a boosted URL field.
No need to type URLs in the SharePoint "URL" column!
Browse and select the files you wish to link to that are located in various locations with the help of URL File Picker!
There is no need to type URLs in the SharePoint "URL" column!
You can browse and select the files you wish to link to, located in your SharePoint libraries, in windows network drives, or you can upload your required file!
Additional picker icon
See the "Image" field?
Now it has an additional picker icon next to it – click on it!

Pick from various locations
Now pick a resource from numerous available locations:
OneDrive
SharePoint site or sites
Web search
Recent locations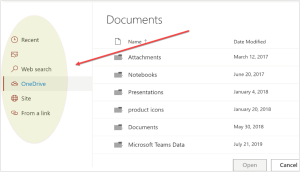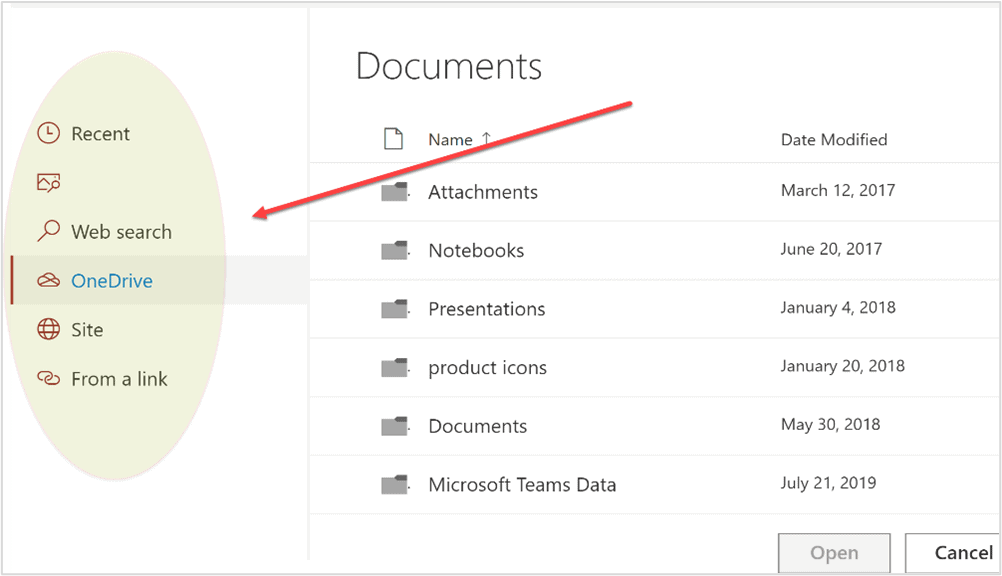 That's it!
That is all, you're done!
You now  have a link to the required image or file. No more typing!