ProvisionPoint Workspaces
End-to-end workspace management with Provisioning, Compliance, and Lifecycle for Microsoft 365
How ProvisionPoint Workspaces Rises to the Workspace Challenge
ProvisionPoint 365 is the workspace governance solution for Office 365, and it's successor Microsoft 365.
ProvisionPoint 365 supports every Office 365 workspace, including Teams, SharePoint, Groups, and Yammer.
Leveraging Microsoft Azure and the Office 365 product stack, this powerful SaaS solution is made up of 3 pillars of functionality to help users, management, and IT administrators bring control, consistency, and calm to Office 365.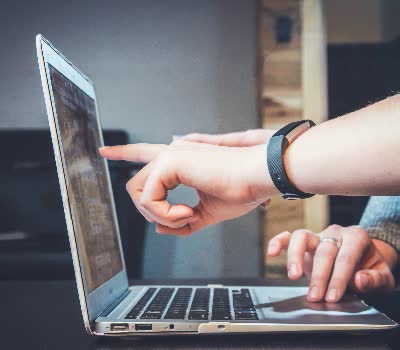 Solving Microsoft 365 Workspace Challenges
Organizations want to keep Office 365 under control.
The user-empowered flexibility of Microsoft Teams, SharePoint Sites, Microsoft 365 Groups, Planner Plans, and Yammer Communities makes it easy for Office 365 to get out of control very quickly. ProvisionPoint 365's powerful feature set brings Workspace Governance to life, solving real-world business challenges within Office 365.
Prevent Microsoft Workspace Sprawl
Empower users With Self-Service
Accelerate Office 365 Adoption
Improve Workplace Collaboration
Automate Workspace Disposal
Implement Your Governance Policies
Ensure Workspace Compliance
Increase Efficiency of IT Resources
ProvisionPoint 365 is the complete solution for Office 365 provisioning with all experiences being supported.
Modern experiences can be created, including sites, Groups and Microsoft Teams. Need Classic SharePoint? No problem. Sites can also be created, including site collections and sub-sites.
Templates can easily be configured to meet any requirement, defining how a requested object will be created. Each template can include features, structure, and other functionality. Full PnP Framework support means that the most complex needs can be catered for.
Ongoing management matters in Microsoft 365. Things change, chaos takes over. New lists or libraries, more channels, planner tasks, updating permissions. Change is relentless.
ProvisionPoint 365 empowers users to safely manage change in Microsoft 365. Actions can be performed that are centrally defined, but actionable by any permitted user. Everyone can be an administrator, with zero risk.
Sprawl can be prevented, aged data can be effectively eliminated, sites and Teams can be expired and archived, by users or by several differing processes.
Lifecycle Management Features
Office 365 encourages collaboration, it's made for it. Users create within objects and containers in Office 365 like never before.
With so much going on it is hardly surprising that chaos is easily introduced. ProvisionPoint 365 brings control to the chaos by enabling seamless management of the lifecycle of Office 365 objects and containers.
From the point of object creation, throughout its use, and onto its retention and disposal, ProvisionPoint 365 puts simplified lifecycle management front and center of the user experience.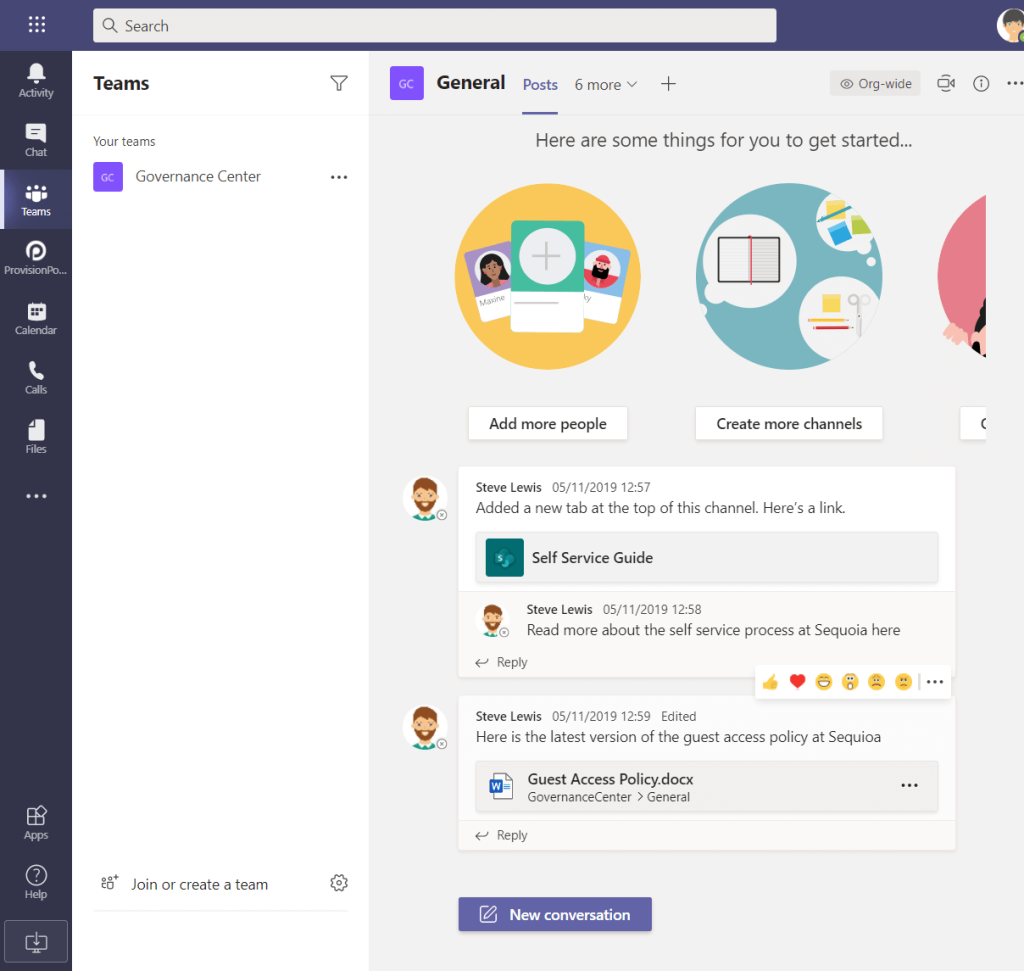 Get the most value from Microsoft Teams by using ProvisionPoint 365 for provisioning and management. Create different types of Teams to suit different business purposes, which can have varying levels of security and governance.
Ensure that there is justifiable reason for each Team which is created and that the Team is created according to organizational rules. Manage how a Team is provisioned with control over Settings, Channels and Conversations.
Many organizations are now looking to adopt Microsoft Teams to empower collaboration across the business and with key external partners. ProvisionPoint 365 helps organizations empower user self-service with a comprehensive Microsoft Teams provisioning solution. Authorized users can select from a range of pre-defined templates, which we call Service Definitions, to create a Team.
By default, in Microsoft Teams there is the reliance on the Owner of the Team to configure it to their specific needs. In contrast, by using ProvisionPoint 365, a Service Definition defines how each Team is created, including multiple Channels each with relevant Tabs and Apps. The structure for managing files within Channels can also be tailored to business needs with default folders and files. Finally a familiar brand can be applied to each Team through the consistent application of logos.
Governance and Lifecycle Management
Successful implementation of Microsoft Teams is not just about provisioning, equally important is implementing the correct governance controls. In ProvisionPoint 365 an administrator can define who can request a Microsoft Team and also implement approval processes with these requests.
Governance is also about the correct security settings being applied to Teams and ensuring that Teams are correctly classified. In ProvisionPoint 365 administrators define how which settings are applied to a Team when it is created. Further, there is the option for each Team to control Privacy, Classification and Guest Access.
Rules Without Constraints
There is a justified concern about information sprawl with Microsoft Teams, which can leave users frustrated by the sheer volume of Teams. ProvisionPoint 365 addresses these concerns about sprawl with business-specific lifecycle rules when a Team is provisioned. If the life of a Team needs to be extended or immediately archived, the Owners can easily do this through an Action.
ProvisionPoint 365 can help with provisioning Teams for all requirements whether it be a for a business division, internal project or collaboration with an external partner. Barriers are removed to adoption because users can quickly create a Microsoft Team configured to their business needs.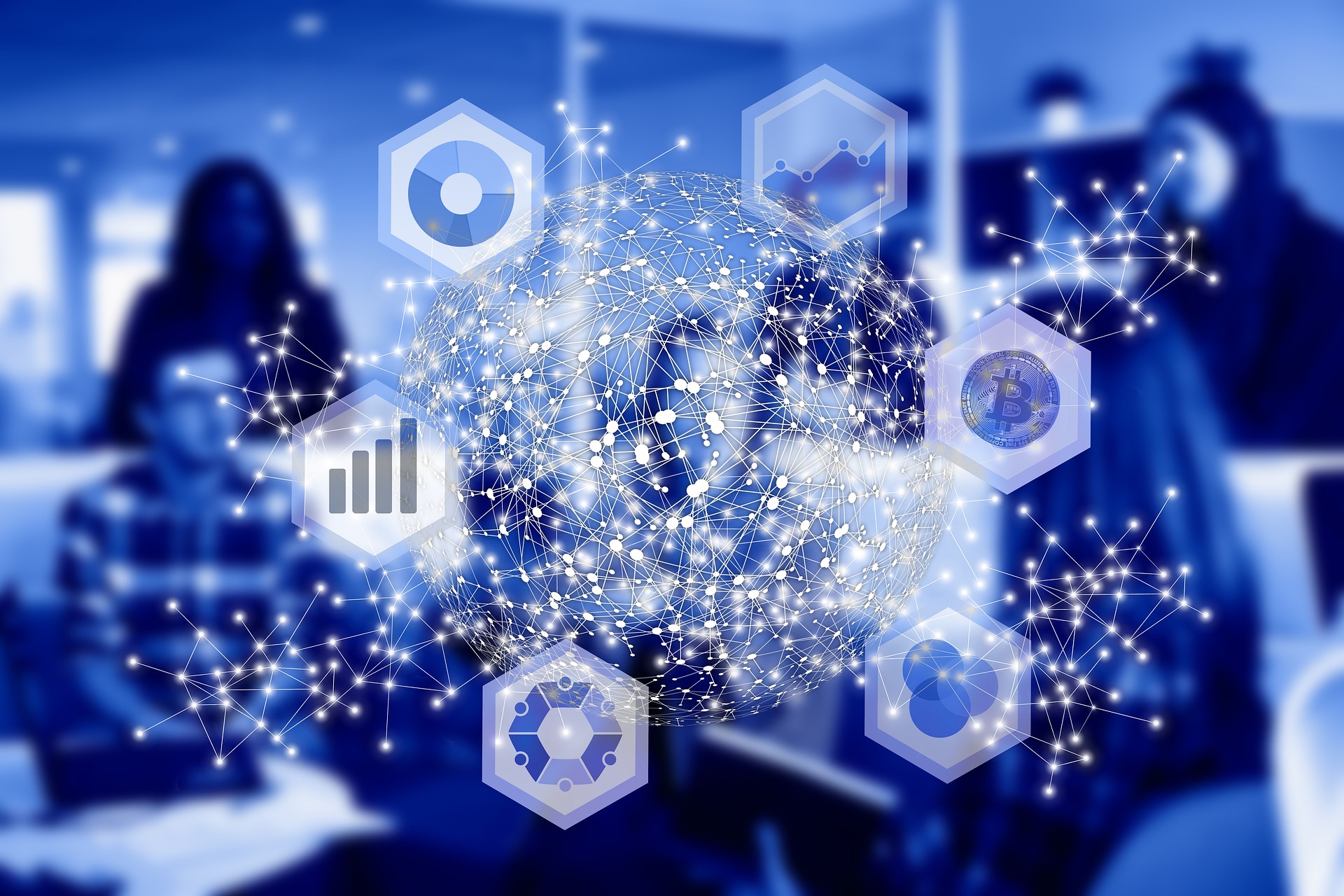 Improve Discovery with Data Classification
Capture customizable metadata as part of the request process for a SharePoint Site, Microsoft 365 Group or Microsoft Team. Use this information to validate requests, control the visual appearance of objects and set naming conventions.
Classification data can be made visible to users to help them discover and understand specific Microsoft 365 objects. And with the Custom Actions feature, you can also configure your own custom actions to meet specific user requests and build navigation experiences relevant to your users.
Classify Office 365 Workspaces
Classification of SharePoint Sites in Office 365 is as important as the classification of Documents. It improves the discoverability and helps users better understand the purpose of the Site. Office 365 Groups and Microsoft Teams equally benefit from classification.
ProvisionPoint 365 empowers administrators to configure the form which is used to request SharePoint Sites, Office 365 Groups and Microsoft Teams. Each different request form in ProvisionPoint 365 can include different metadata columns. These metadata columns can be of different data types, including text, choice and people.
The classification data in ProvisionPoint 365 can be visualized to a user to help them understand the purpose of a SharePoint Site, Office 365 Group or Microsoft Team. Classification data can also be used to make it easier for users to find the correct location to file specific information. This improved discoverability can be in the form of a central SharePoint Directory, navigation web parts or custom search solutions.
Enforcing Governance with Classification
Organizations can be confident that ProvisionPoint 365 will allow them to enforce their governance rules for objects created Office 365. This is because ProvisionPoint 365 allows organizations to apply dynamics governance rules dependent on the classification of a SharePoint Site, Office 365 Group or Microsoft Team.
Classification data in ProvisionPoint 365 can control how an object is named, including setting the URL of a SharePoint and email address on an Office 365 Group. Also, classification data can define the visual appearance of a SharePoint Site by setting a theme dependent on a request form value.
Lifecycle Management Features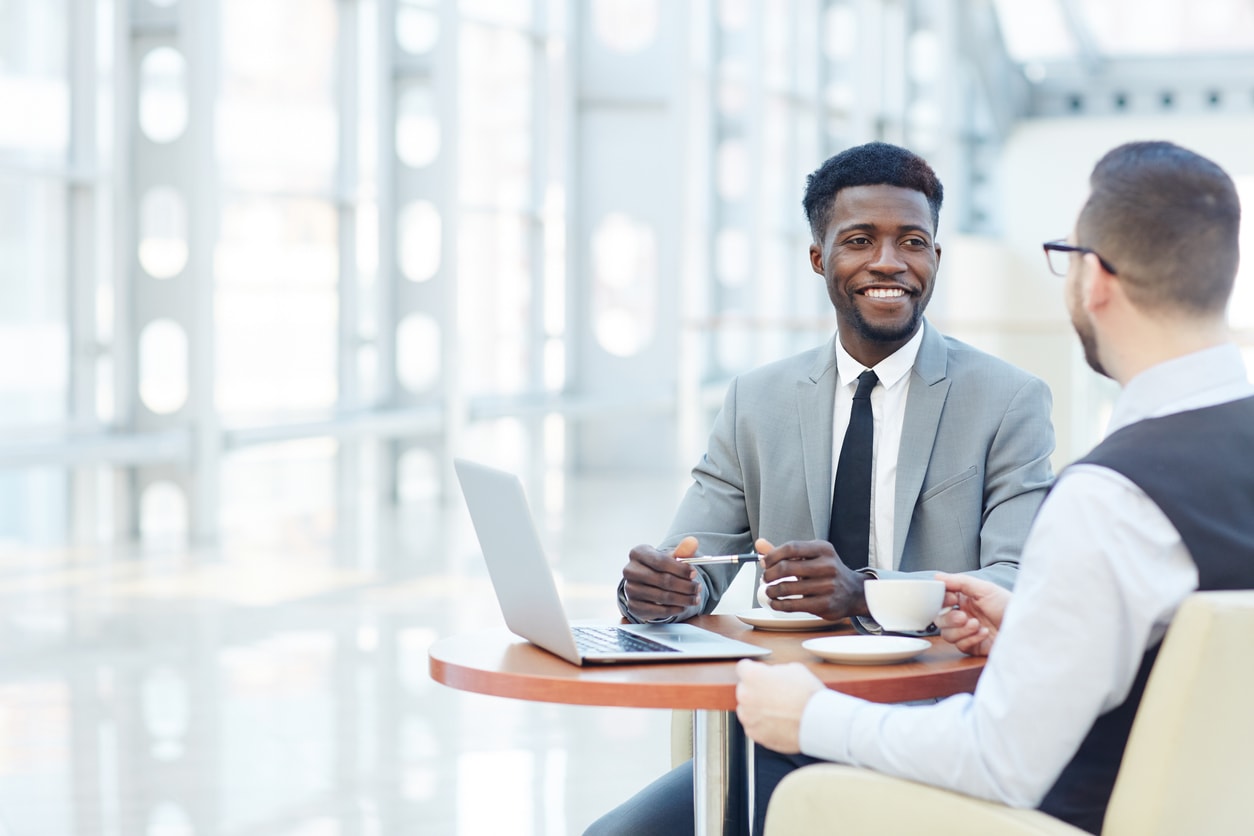 User self-service can be an important part of an adoption strategy for Office 365. However, there is a risk of users applying security poorly, creating the wrong object or duplicating an existing object. Having the right governance tool will eliminate this risk.
Management is an essential component of any SharePoint or Office 365 implementation. Organisations have significant concerns about security and data privacy as Office 365, although secure, encourages users to be collaborative both inside and outside of the organisational boundary. 
Self-Service for Office 365
Improve adoption by enabling user self-service to request new Office 365 objects relevant to your organizational needs. Reduce the need to use other insecure cloud services by making the request process simple and efficient.
In ProvisionPoint 365, authorized users can request from a selection of templates to create SharePoint Sites, Office 365 Groups and Microsoft Teams. Restrict or exclude some users from being able to create certain Office 365 objects.
Improve Office 365 Adoption with self service provisioning
Successfully delivering Office 365 Self Service provisioning can greatly improve adoption.  This is because user empowerment is one of the key components of a successful Office 365 adoption strategy.  Furthermore, Office 365 Self Service provisioning reduces the demand for insecure cloud services by making the request process simple and efficient.
Users best understand when a new object should be created in Office 365.  Whether this be for a project, external collaboration or intranet portal.  This is in contrast to IT who do not necessarily understand the business need and can be slow to respond.
ProvisionPoint 365 enables Office 365 Self Service for authorized users.  They are able to easily request new SharePoint Sites, Office 365 Groups or Microsoft Teams.
Office 365 Self Service Provisioning with Request Forms
In ProvisionPoint 365 users can request a new Office 365 object via a request form.  They are able to choose from a selection of templates to create SharePoint Sites, Office 365 Groups and Microsoft Teams.  These templates, called Service Definitions, can be configured by administrators to include various organization settings.
In contrast to native Office 365, only authorised users can create new Office 365 objects using ProvisionPoint 365.  Administrators can restrict some users to only being able to create certain Office 365 objects.  As result there is a reduction in the risk of information chaos and data duplication.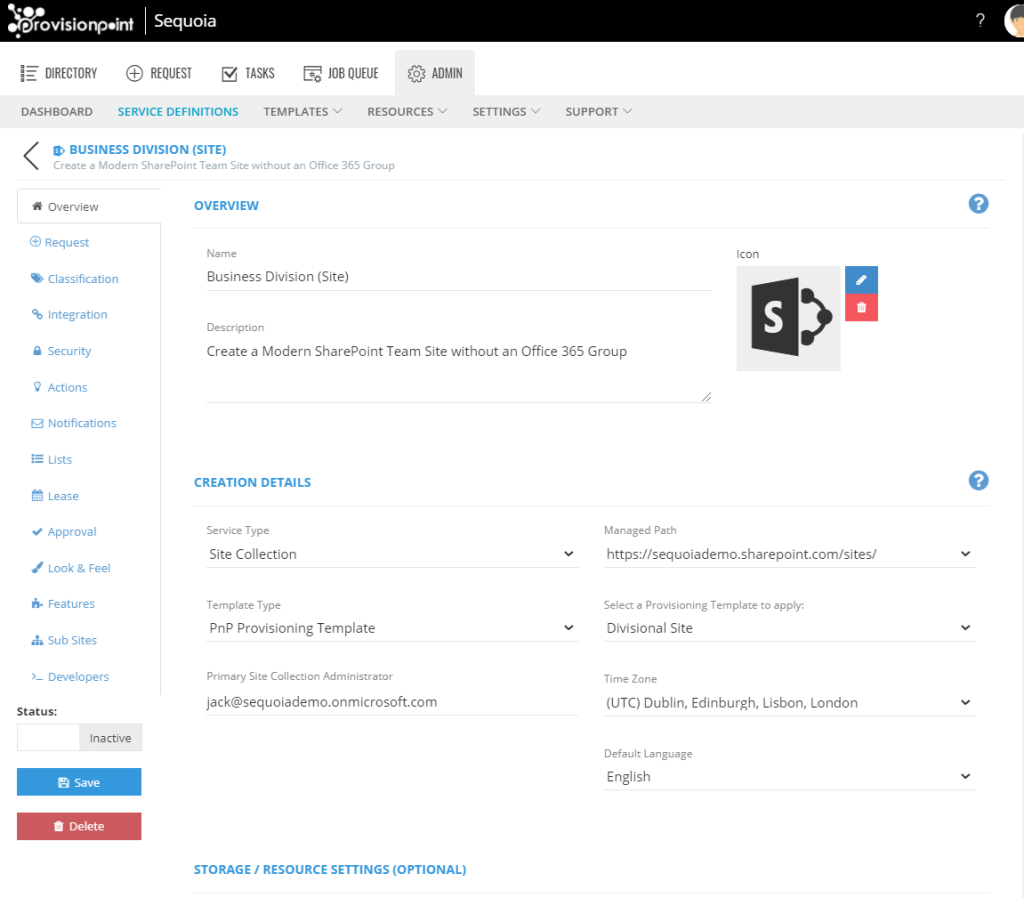 Get hands-on with ProvisionPoint 365 for 30 days.
Supported by our customer success team.
Get in contact today.