Scan App (Microsoft 365)
One-click Scan & OCR!
Home » Microsoft 365 Apps » Scan App (Microsoft 365)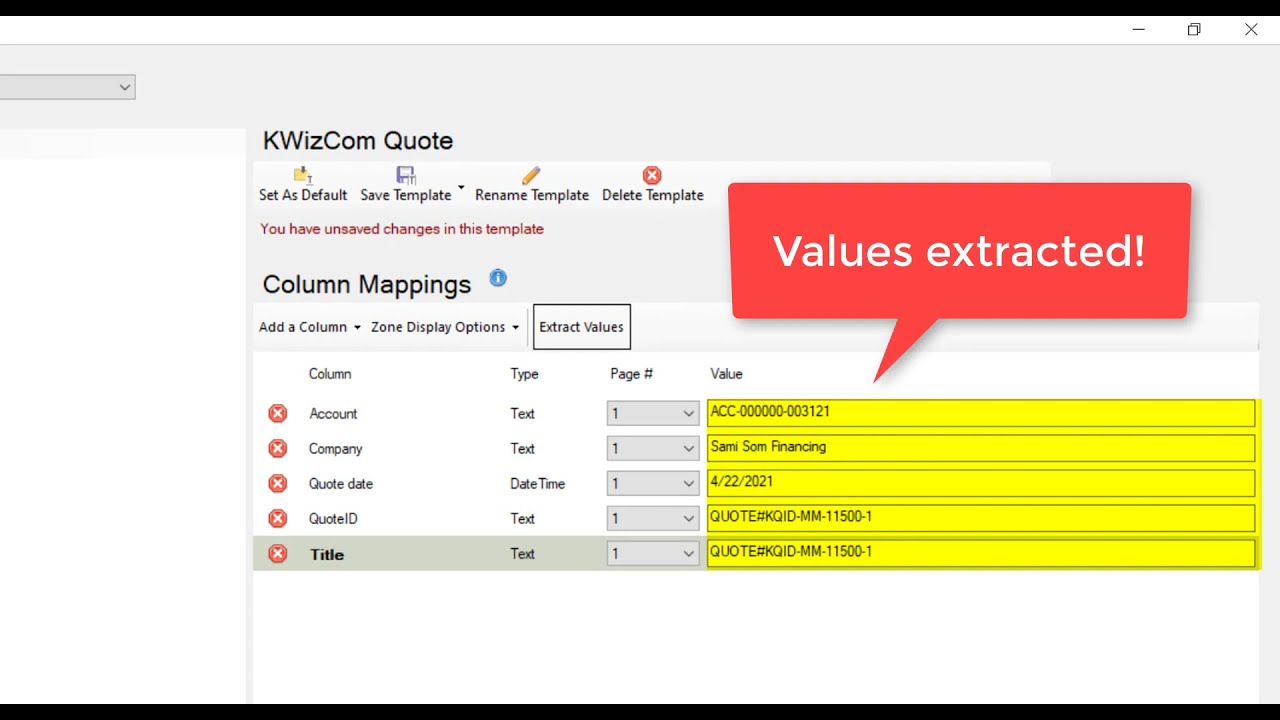 Easily scan papers into single or multiple documents,
auto-extract property values using zonal OCR &
upload the scanned documents to SharePoint – All done in a single click!
Without leaving your SharePoint interface, you can easily scan documents into a library, or attach them to a list item by using integrated scanning menus. With the multi-lingual OCR feature, you can easily save your scanned files as searchable PDF files – all designed for non-technical business users!
The Business Need
Many organizations which already decided on moving to paperless information management still find themselves having to manage large amounts of papers on a daily basis. Scanning documents and uploading them to SharePoint is a time consuming process. This requires scanning documents to a local folder, uploading each scanned document and tagging it. As we can see, this process makes it very difficult to store information originated from papers, into SharePoint Online.
KWizCom's Scan app for Microsoft Office 365 solves the SharePoint scanning challenge by adding the missing "Scan" menus for libraries and lists. Additionally, it enables batch scanning and document tagging. All of these are done in a single click!
Key Features & Benefits
| Feature | KWizCom Scan App STD. | KWizCom Scan App PRO. |
| --- | --- | --- |
| Seamlessly integrated with SharePoint User Interface | | |
| Supports TWAIN and WIA scanners (local or network) | | |
| Output file format: TIFF, JPEG, GIF, BMP, PDF, PNG | | |
| Supports preview before saving | | |
| Supports automatically zipping large scanned files before saving to SharePoint | | |
| Enables batch paper scanning to produce multiple documents (create a separate document for each scanned page) | | |
| Does NOT require MS Office installation or scanning utilities | | |
| Batch document properties update in a single operation | | |
| Enables using tokens for auto-naming of scanned files | | |
| Support silent mode scanning | | |
| Create searchable PDF documents - Multi-lingual OCR | | |
| Zonal OCR - automatically extract property values from scanned documents | | |
Roadmap
FY 2/2022
| CR | Description |
| --- | --- |
| 488 | Enable running zonal OCR automatically |
| 543 | Add zonal OCR document separator |
FY 1/2023
| CR | Description |
| --- | --- |
| | Machine learning based zonal OCR |
| | |
Primary Version
| | |
| --- | --- |
| Version | 1.1.14 |
| Base version | 1.1.13 |
| Release date | Mar-07-2022 |
Sub-Modules
| | |
| --- | --- |
| Module | Version |
| KWizCom Client Agent | 1.1.10 |
| KWizCom Scan Client | 1.1.25 |
Version 1.1.14, Mar-07-2022
| | |
| --- | --- |
| 418 | Fixed: Scan documents in sub folder but redirects to the root folder |
| 428 | Fixed: Add vertical scroll bar in zonal ocr editor |
| 445 | Fixed: Preview window showing hourglass |
Version 1.1.13, Feb-17-2022
| | |
| --- | --- |
| 7644 | Fixed: ​The "Scan Documents" button is not showing on SP2019 libraries |
| 7964 | Added: Add Scan app button in details pane side panel |
| 8111 | Added: Adding an attachment redirects to a Modern view item page |
| 8130 | Added: Enable uploading scanned documents without going to edit item |
| 8143 | Fixed: Zonal OCR mapped currency-type column is not getting updated |
Version 1.1.12, Jan-20-2022
| | |
| --- | --- |
| 7782 | Added: Zonal OCR (Pro edition) |
Version 1.0.32, Jul-07-2021
| | |
| --- | --- |
| 7734 | Fixed: Scan document goes to scan settings in lists |
| 7735 | Fixed: Duplicate scan document icons in lists |
| 7742 | Fixed: Scan using default settings or quick scan not redirecting back to form |
| 7751 | Fixed: Clicking scan with selected doument opens "scan attachments" dialog |
Version 1.0.31, Apr-26-2021
| | |
| --- | --- |
| 7541 | Fixed: Client scanner link not working |
| 7573 | Fixed: File not added to sub-folder |
Version 1.0.29, Jan-27-2021
| | |
| --- | --- |
| 7032 | Added: Implement modern Scan (support with no Scan SP-hosted app installed) |
| 7309 | Added: Modern "Quick Scan" option redirects to a Edit properties page |
Version 1.0.23, Sep-14-2020
| | |
| --- | --- |
| 6954 | Fixed: Error occurs when saving Scan app settings in root site |
Version 1.0.21, Feb-25-2020
| | |
| --- | --- |
| 6375 | Added: Improve license trial message |
Version 1.0.19, Dec-12-2019
| | |
| --- | --- |
| 6336 | Fixed: Saving Scan app settings will not redirect me back to my list/library |
Version 1.0.17, Nov-21-2019
| | |
| --- | --- |
| 6248 | Fixed: Scanning app does not save settings |
Version 1.0.16, Jun-18-2019
| | |
| --- | --- |
| 5300A | Added: support modern libraries |
Version 1.0.15, Jan-09-2019
| | |
| --- | --- |
| 5928 | Fixed: PDF files uploaded by the scanning app are corrupt |
Version 1.0.12, Feb-08-2018
| | |
| --- | --- |
| 5591 | Fixed: Scanning feature redirect logic is not working on top level sites |
Version 1.0.10, Jun-08-2017 - Base version
KWizCom Scan App STD. Annual Subscription
#Users
SKU
Price (USD)
Payment Type

Action

#Users :

Up to 100

SKU:

APSCNS-100

Price:

$1150

Payment Type:

Annual
Get a Quote

#Users :

101 to 1000

SKU:

APSCNS-1000

Price:

$1150+$1.5/user

Payment Type:

Annual
Get a Quote
KWizCom Scan App PRO. Annual Subscription
#Users
SKU
Price (USD)
Payment Type

Action

#Users :

Up to 100

SKU:

APSCNP-100

Price:

$1830

Payment Type:

Annual
Get a Quote

#Users :

101 to 1000

SKU:

APSCNP-1000

Price:

$1830+$2.5/user

Payment Type:

Annual
Get a Quote
Subscription includes:
✓  Unlimited site collections
✓  1 login domain
✓  Version upgrades and technical support included

| | |
| --- | --- |
| Bulk-purchase discounts available to organizations with 1,000+ users | Get a Quote |
| Discounts available to charity or educational organizations | Get a Quote |