We have witnessed the recent pandemic Covid-19, and it has clearly shown us how teams must collaborate seamlessly for various business operations and processes. Across the world, businesses adopted the new work-from-home concept, and advanced technologies and tools helped them to collaborate virtually without any hurdles and issues. That is what Microsoft SharePoint is! Do you know that SharePoint is used by more than 200 million professionals across the globe? It is time we discuss SharePoint and some unparalleled benefits of SharePoint in detail to understand why use SharePoint for your business.
In simple terms, SharePoint is a robust, highly flexible, versatile, and secure web-based collaboration and document management system powered by Microsoft. SharePoint uses different applications and tools such as workflow applications, "List" databases, security features, and other web parts to allow business teams to connect and collaborate seamlessly and efficiently.
One of the key specialties of SharePoint is its adaptability. Two organizations might use it differently and still bring expected outcomes. This flexibility is a boon for users as they can use it as per their business needs and specific requirements.
With SharePoint, you can create an intranet that functions like any website. In addition to that, users can also create subsites for different departments. It is a centralized collaboration system that allows the admin to access stakeholders to share and edit documents.
What is the Purpose of SharePoint?
Easy access to critical documents and seamless collaboration among teams is the key to productivity and efficiency when working remotely. That is the primary purpose of SharePoint.
With SharePoint, authorized users can instantly view, edit, or share documents within the system securely. All you need is a web browser and an active internet connection, and you can work efficiently from any corner of the world. Some of the features that you can use are file versioning, integration of SharePoint with other third-party apps, indexing, advanced search option, web interface, and many more.
You can seamlessly manage all your corporate documents and determine the access control for these documents with SharePoint. You can create Intranet websites for internal convenience, automate your tasks, and develop customized applications for your teams to boost productivity and efficiency.
In addition to that, SharePoint is a highly secure platform, and you don't need to worry from a security point of view.
In this post, we will discuss some of the benefits of SharePoint to make it clear why you should have SharePoint in your organization.
What are the benefits of SharePoint?
Effortless, Real-Time Collaboration
One of the most critical SharePoint benefits is collaboration. We all know how critical it is to work and share documents in real-time for improved workflow, decision-making, and other aspects.
Moreover, when multiple employees are working on the same document, the process becomes a real mess. For example, everyone is editing the document and sending different versions of the document via emails. When you want to update the doc, someone has locked it for editing. The whole process creates chaos.
However, the scene is very different when you are using SharePoint. When you are working on a document within the SharePoint environment, all the changes made by the team members are synced automatically, eliminating the issue of multiple versions.
Furthermore, you can also see an entire version history of the document if you want to check who has made what changes in the document.
The collaboration does not just stop there. You can instantly connect with the other team members at any given time via chat. You can share screens, allowing you real-time collaboration to improve productivity and efficiency.
Document Sharing
Similar to collaboration, you also want to share your documents with other team members for feedback or review. It can become very challenging for a single person to manage documents for editing, to comment and then direct them back to the senders. Consolidating all edits and comments manually is a tricky and error-welcoming thing. It should be avoided.
One of the SharePoint uses is to streamline document sharing, and, believe me, SharePoint does it pretty well. It adopts a simpler and much smarter way to share, edit, and review documents in a real-time environment.
All you need to do is save a file to a SharePoint document library and give permissions for access to stakeholders. They can read, edit, and comment on the file. You have just one document with all edits and comments. No emails are required, saving you time and mitigating all the risks associated with it.
It Offers Enhanced Security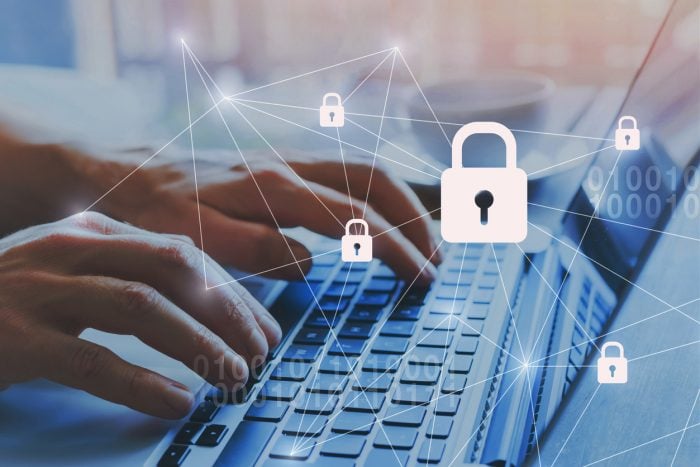 Government, healthcare, medical, legal, finance, and other industries emphasize advanced security measures regarding information sharing. You must adhere to strict security compliance and regulatory guidelines when you are dealing with these industries.
Moreover, cybercriminals have become more advanced and innovative. They can break even advanced security measures with ease to steal data.
As mentioned earlier, you don't have to worry about security when using SharePoint. You can collaborate with other team members and share documents inside or outside your organization without any worries. All your documents and communications are secure. SharePoint has robust data encryption and cloud backup to keep your data safe and secure.
In SharePoint, users can set security settings to the individual file level, eliminating all security risks. For example, a susceptible document file on the SharePoint HR site can be shared with only a single team member. You can set a specific set of permissions for documents, sites, folders, and lists.
Folders are Replaced with Metadata
If you don't know, Metadata is all about adding some information for document tracking purposes. It functions similar to folders we create, but the main difference is creating multiple metadata fields here.
Let's understand the need for Metadata instead of folders. For example, you have a folder hierarchy in your file share by department and project. However, the main issue is multiple departments manage some projects, and it becomes tricky when you have to consolidate all the files for these projects in one place.
Now, let's understand how this issue can be addressed with Metadata. In SharePoint, all you need to do is create one column for the department and one for the project. Now, just filter and sort files by using one or both columns. It might seem complicated initially, but it would be easy when you are used to it. You can find required files instantly using metadata.
Consistent and Streamlined User Experience
Generally, when there is a new software product or platform, people complain about the working methodology and other issues. Sometimes, it is confusing for people to use it even after training sessions.
It is not the case with SharePoint. One of the benefits of Microsoft SharePoint is that it offers a consistent and streamlined user experience as you can  integrate it instantly with web browsers, web applications, and email you are already using.
You can learn how to use SharePoint in just no time. You can have the best user experience while interacting and collaborating with your team members.
SharePoint is Highly Customizable
One of the crucial benefits of SharePoint is that it is easy to customize as per your business nature and requirements. Every business has a list of specific requirements. For example, small businesses have different needs than large organizations. That is where customization comes into the picture.
As you make customized changes to your business website, you can change the SharePoint intranet site in terms of design, navigation, content, and features. You can create a personal user interface to make things easy for your employees.
Apart from Microsoft 365, you can integrate SharePoint with other tools such as CRM, ERP, or any other project management software you are using. This customization helps you to improve efficiency and productivity.
Better Productivity
Better productivity is one of the most enticing SharePoint advantages. With SharePoint, you can easily streamline and automate processes and business operations. Employees will be able to collaborate in real-time quickly and effortlessly. In addition to that, they would be able to transmit data, track and manage documents, and communicate seamlessly.
Also, working on group projects would be easy as well. Such benefits will surely boost performance and efficiency within the organization.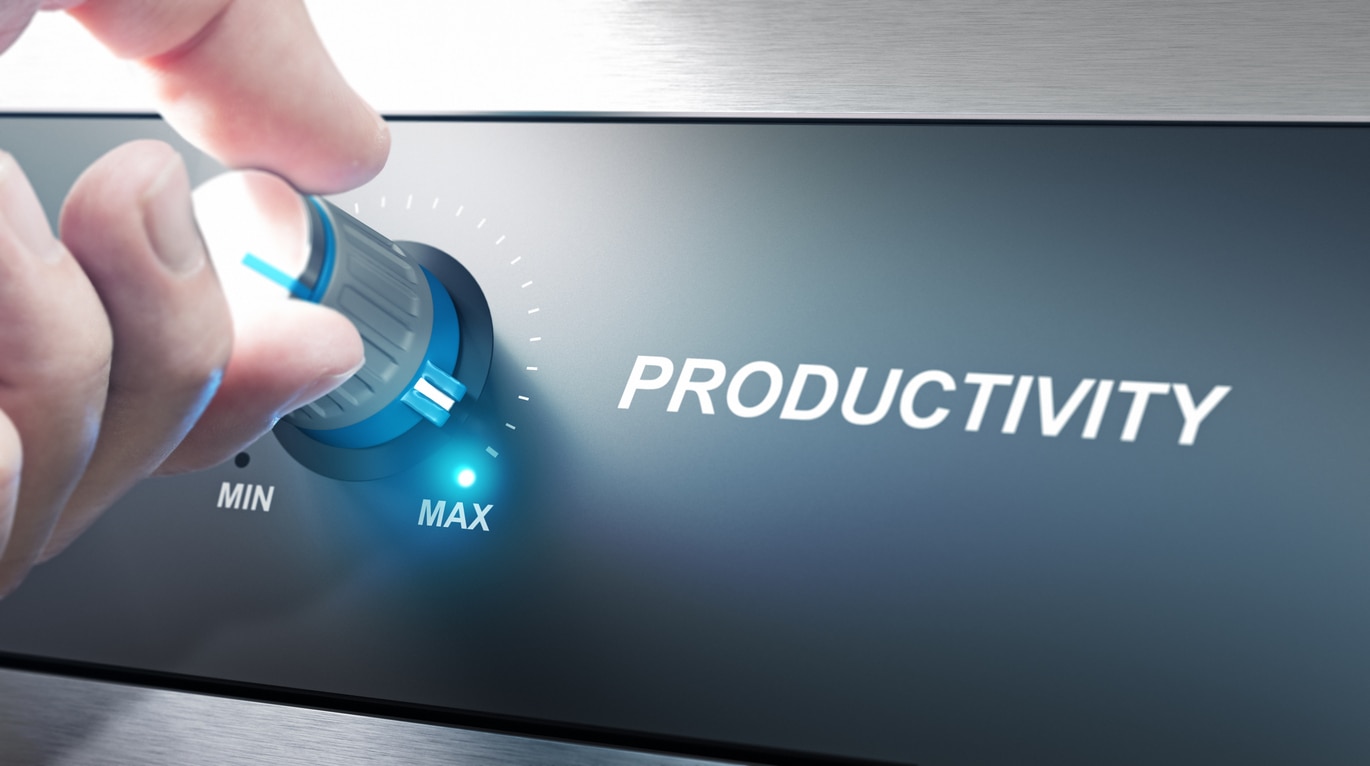 It is a Cloud-based Platform
There are two types of SharePoint versions: On-premises and Online.
Large corporations may opt for an in-house version with their private intranet. On the other hand, small and medium scale businesses will choose the Cloud-based SharePoint Online. Remember, both of these versions work perfectly to suit your business needs and serve the core purposes brilliantly. Both systems work exclusively from an end-user perspective and help you manage your business operations seamlessly.
Centralized Information Center
Most of the time, organizations have their company servers to store data and documents. The real issue is that you can access documents only when you are in the office or connected to your network via a VPN. On the other hand, employees save files on their systems, and you cannot access them.
It is not the case with Microsoft SharePoint. It is one of the most popular advantages of SharePoint in that it has a centralized center for document sharing, document management, project management, and tracking. Anyone who has the control rights can easily access it. You can even access them from any device. You don't need any special connections or driving to the office to access documents. No matter where you are, you can access documents.
To Sum Up
SharePoint is one of the most used document collaboration platforms that has carved a niche for itself by offering some amazing features to users. We hope that these benefits of SharePoint are good enough to consider you adopting SharePoint in your organization. You can also integrate your SharePoint with 3rd party SharePoint web parts, addons and SharePoint Online apps such as KWizCom Forms, SharePoint Calendar, SharePoint Cascading Dropdown  and others. KWizCom offers over 60 no-code, dynamic SharePoint web parts, addons and Microsoft 365 apps. You can get a free trial or more information by visiting the company's website. KWizCom has a wide range of SharePoint applications for data visualization, content management, team collaboration, forms and mobile.