SharePoint does not need any introduction, does it?
It has carved out a niche for itself by providing enterprises and organizations with some unbeatable benefits for seamless collaboration. Furthermore, SharePoint has been a pioneer in simplifying  various business processes and operations.
Over 190 million people from all over the world use SharePoint today. Different SharePoint versions have entered the market over time, allowing organizations to work more productively and efficiently.
Microsoft introduced SharePoint as a document management and storage system in 2001. However, it has evolved for the better after that and has since grown into a much more comprehensive platform. Each new version of SharePoint introduced new and advanced features and functionalities to assist organizations and businesses in working collaboratively and much more effectively.
All versions of SharePoint have one thing in common: they reduce human errors by automating business processes and  operations. They help teams collaborate in a better and more meaningful and effective way.
Though it was launched in 2001, the 2007 version of SharePoint came into its own. Hence, in this post, we will discuss all SharePoint versions launched after 2007, how they are different from each other, and how they helped organizations achieve their business goals.
Major SharePoint Versions
If we have to list down the major versions of SharePoint, they are SharePoint 2007, 2010, 2013, 2016, 2019, and SharePoint Online (also known as Office 365 and Microsoft 365), the current version of SharePoint.
Remember that SharePoint 2007, 2010, and 2013 are out of date and not in implementation. SharePoint 2016, SharePoint 2019, and SharePoint Online are the latest versions of SharePoint that are in use.
In this blog post, we will compare SharePoint versions in detail.
SharePoint 2007 and 2010 Versions
Before we delve into different SharePoint versions, let's start by discussing SharePoint version history. First of all, let's discuss the obsolete Microsoft SharePoint versions: SharePoint 2007 and SharePoint 2010. Why have we combined these two versions of SharePoint? The reason is that both these versions are largely unused and outdated now.
SharePoint 2007 was much more advanced compared to old versions. For example, it introduced content types, SharePoint Designer, and Excel Services. Then came the SharePoint 2010 version, and it exploded like anything. It was available with more advanced features and was highly useful for enterprises. The 2007 SharePoint version was just a static document management system. The 2010 SharePoint version, on the other hand, was a collaborative workstation. It was not just a place to store documents, and it was much more than that.
Furthermore, the SharePoint 2010 version also had early social networking features, Sandbox solutions and client access to API, and PowerShell support. Also, it was the first SharePoint version with an online counterpart. The earlier 2011 version of Microsoft 365 was the cloud-based suite but was unsuccessful due to cloud security issues.
SharePoint 2013 Version
Microsoft introduced the SharePoint 2013 version on the 11th of October, 2012. This version had a redesigned, user-friendly, and polished interface. The main difference between SharePoint 2010 and 2013 was the addition of many advanced features introduced in the SharePoint 2013 version. In the same year, Microsoft also released Office 2013.
Furthermore, instead of sandbox solutions, they introduced app solutions. These apps allowed professionals to make changes without requiring the use of servers.
Some of the features of this version were cross-browser support, drag and drop uploads, more social features, OneDrive integration instead of MySites, Audit center, re-engineered search facilities, and many more.
SharePoint 2016 Version
Microsoft released the SharePoint 2016 version on 14th March 2016 and it was an instant success. Enterprises and organizations had many reasons to migrate to Office 365 as SharePoint 2016 easily blended with it.
One of the most attractive features of the SharePoint 2016 version was the increase in its site size. The new version allowed users to create and manage sites easily without much effort. In addition to that, Microsoft also decided not to wait for three years to release new features and functionalities.
Furthermore, sandbox solutions were completely removed from the SharePoint 2016 version. App solutions replaced sandbox solutions completely. Some of the notable features and functionalities of the SharePoint 2016 version were MinRoles introduction, improved patching zero downtime, the file storage capacity increased from 2GB to 10GB, content database size increased from 200GB to 1TB. Moreover, the 2016 version made site creation easier with the new PowerShell command and UI.
SharePoint 2019 and SharePoint Online
You might have a question about SharePoint Online here. We are talking about SharePoint Online too many times, but we don't know what it means.
So, when Microsoft releases a new SharePoint version, SharePoint Online automatically updates itself to it. So, when we are referring to SharePoint Online, we are just talking about the version of SharePoint that matches the design and functionality of SharePoint 2019. Other versions are outdated.
SharePoint 2019 and SharePoint Online are far more advanced and modern platforms than other previous SharePoint versions. They have a better UI, are easy to manage, and site creation is also made easy. Features of both of these versions are somewhat similar and blur together.
Organizations and enterprises are adopting the SharePoint Online version due to the strong cloud security. The SharePoint On-premises version is also successful, and many organizations continue to use it.
SharePoint 2019 On-premises version has a similar look and feel to SharePoint Online and has a modern interface. It has a responsive UI and Power Apps. It also has worked on team site improvements, modern user experience improvements, communication site improvements, and business process improvements.
SharePoint Online, one of the best SharePoint versions, has some more advanced features. We will discuss these features in the coming sections.
Which SharePoint Versions are Still in Use?
Enterprises and businesses no longer use SharePoint 2007 and SharePoint 2010 versions of SharePoint. Most enterprises and organizations are using SharePoint 2019 On-premises and SharePoint Online (Office 365, currently Microsoft 365) versions. On the other hand, some organizations still use SharePoint 2013 and SharePoint 2016 versions.
The current version of SharePoint is SharePoint Online which is also known as Office 365 and Microsoft 365.
SharePoint Online or Office 365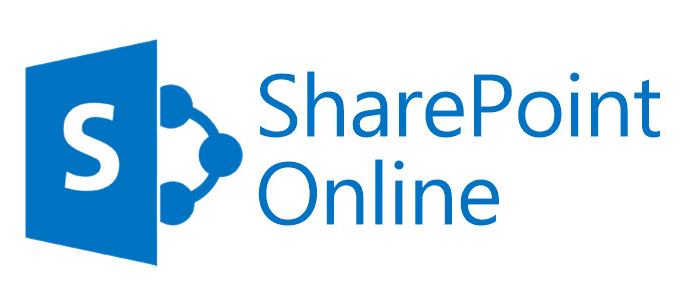 SharePoint Online or Office 365, also known as Microsoft 365 is the most preferred and latest SharePoint version. With some advanced and unparalleled features, it has set a benchmark for itself. It is a cloud-based SharePoint version with immense capabilities and possibilities for any business to collaborate among teams and simplify processes and operations. It improves the efficiency and productivity of processes and is the ideal solution for you.
Being a cloud-based solution, anyone, with permission, can access files and documents from anywhere, at any given time. All you need is a web browser on your desktop or mobile device. Further to that, cloud technology offers superior data security and prevents any data loss or damage.
Additionally, because it is a centralized hub, you can keep everything in one location. Employees no longer need to search here and there. You can streamline and simplify all processes while saving much time and effort.
Furthermore, you can effortlessly integrate SharePoint Online with Microsoft Office Suite. In addition to that, team members can work efficiently on the same document, eliminating the situation of multiple versions of a document. Also, file sharing and collaboration are easy with Office 365.
One of the most impressive features of SharePoint Online is seamless customization. You can customize it as per your current business requirements. You can also keep the default features. Teams can boost productivity by amending and customizing elements in SharePoint Online.
You can use OneDrive to save all of your sensitive data and information. There is no longer any requirement for local storage space— there is no need to save documents on your desktop. You can even control individual permissions on OneDrive as per your organization's hierarchy.
Microsoft Teams can be integrated with SharePoint Online to make things more simplified and easier. You can create pages with superior functionality.
To Conclude
That is all about SharePoint versions. We have discussed almost everything about different versions of SharePoint and how SharePoint Online is the preferred version among all. There is much more you can do with your SharePoint by integrating different third-party plugins and apps. To take your SharePoint experience to the next level, check out KWizCom's many SharePoint web parts, addons and apps for Microsoft 365 that can be integrated with SharePoint to add more promising features and functionalities. All products of KWizCom support all active SharePoint versions, which is an added advantage.