Human Resources Management (HR Management) is one of the most crucial departments in any company. All organizations, regardless of size, sector, or complexity, require a strong, robust, highly functional, and effective HR portal that can address all HR-related procedures, queries, and difficulties.
For medium and large organizations, having a highly responsive, editable, and automated HR portal is essential, as manual processes might lead to errors and confusion.
The following are just a few of the most common tasks that the HR department performs:
Recruitment of candidates, recruitment activities, campus recruitment
Maintaining employee records and vacations, leaves
Employee referral bonuses
Background check services
Employee acquisition and relocation services
Salaries, compensations, and payments
Advertising and infrastructure costs
Legal, security and data compliance
Software purchasing and licensing
Skill monitoring and training
Performance and appraisal management
Taking care of disciplinary actions, and more
Do you believe it is possible to manage all these tasks manually?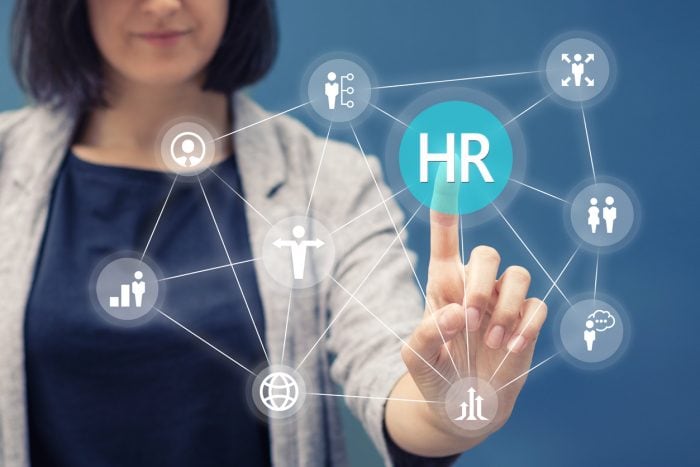 Most organizations rely on HR SharePoint portals when looking for a tailor-made, scalable, and superior HR system.
Microsoft SharePoint has become a popular platform among businesses due to the numerous advantages it provides. MS SharePoint can help you build a SharePoint HR portal that can improve efficiency, productivity, scalability, and various HR processes.
What is SharePoint?
By simplifying and streamlining organizational procedures and operations, Microsoft SharePoint has carved out a place for itself. A wide range of SharePoint features and functionalities help organizations collaborate with other teams, create secure data storage options, and build automated workflow engines.
Probably the best thing about SharePoint is customization. You can customize your SharePoint platform as per your business requirements. It has an extensive software library with software and systems such as Microsoft Word, Excel, PowerPoint, Publisher, Exchange, OneDrive, Delve, and many more.
In addition to that, you can also integrate third-party automated tools offered by companies such as KWizCom to enhance the capabilities of MS SharePoint.
For further reading, here is a good introduction guide for beginners on how to use SharePoint.
SharePoint HR Portal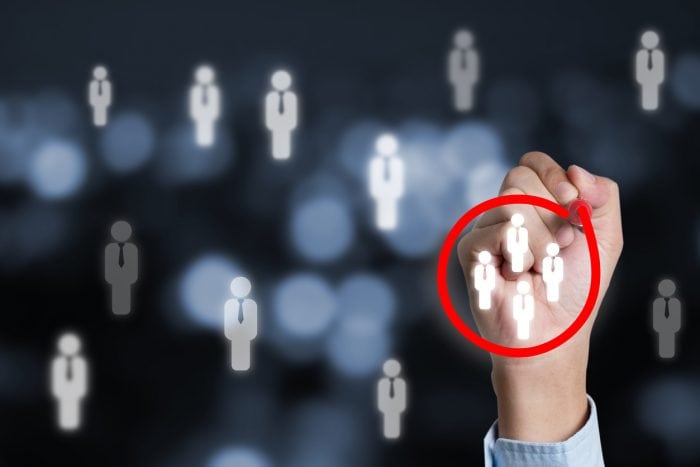 SharePoint is a great platform for HR management. The best way to streamline and improve different aspects of Human Resources Management is to go for the SharePoint human resources portal. It is vital to understand that the current HR portals need a paradigm shift in automation, technology, and customization. In today's world, management expects a lot from the HR team. Apart from their traditional duties, management also wants to incorporate some value-added tasks to improve employees' overall work environment and potential.
That is why this post discusses how a Microsoft SharePoint HR portal or Intranet can help you add efficiency to fulfil the new roles and responsibilities of today's current HR team.
A robust and highly-functional SharePoint HR portal can help the HR team perform and manage various HR tasks such as document storage management, database management, meeting management, vacation or leave tracking, scheduling, automated onboarding management, training and performance management, and many more. Such an adaptable, creative, and unique portal can help manage HR management seamlessly.
Do you want more reasons to switch to the SharePoint HR portal? Here is a list of reasons that will surely convince you.
Immeasurable Storage and Document Possibilities
Large organizations have a massive amount of documents that must be stored strategically. The HR SharePoint site can help you save a large amount of data easily and effortlessly. Not just that, it also enables you to find documents in just no time. This is what I call simple HR management.
No matter how massive your employee database, resume database, or customer database, it can be managed and stored seamlessly without any issues. There are many human resources SharePoint site examples you can find where a SharePoint site has addressed data and document storage issues perfectly.
With the SharePoint HR site, you can have a dedicated unlimited space to store data and reproduce this data at any time you need.

SharePoint HR Portal Facilitates Collaboration
Another thing that is crucial for any organization is a seamless collaboration among different departments. The finest collaboration can help employees to understand and associate with each other to improve efficiency and productivity. Also, it reduces time and effort to perform various tasks.
When all HR managers are on the same page, it will help them collaborate easily and efficiently to share tasks, perform activities, and manage business processes seamlessly.
One such centralized system to store and share documents and manage processes will streamline processes and improve productivity. An HR portal with SharePoint can make it possible.
SharePoint HR Portal Provides Easy Information Access from Anywhere
One of the most annoying issues organizations face is the unavailability of information when it is needed the most. With an HR SharePoint portal, you can address this issue perfectly. With such a portal in place, employees can access any documents at any time and from anywhere.
Additionally, employees can check, edit, and store vital documents such as employee handbooks, company policy, and employee benefits. On this HR SharePoint site, all files are synchronized automatically and can be accessed by any employees with permission on any device such as mobiles, desktops, laptops, tablets and phablets.
Effortless Employee Hiring and Onboarding
Welcome to seamless employee hiring and onboarding with the HR portal powered by SharePoint. Whether you want to hire a new employee or onboard him or her to your organization, a smooth and optimized process will be there.
An automated hiring process will pick relevant profiles from a career portal or your potential database and put them in front of you. Also, there will be a set system for interview scheduling, sending reminders and candidate shortlisting.
Furthermore, the HR portal enables you to streamline the employee onboarding process. All relevant documents will be sent to the employee upon their arrival. There is no need to dedicate their precious hours to explaining company policies, hierarchy and other things. The HR portal SharePoint will do the task on your behalf. The new employee will get familiarized with the new process, system, and role immediately.
Welcome to Centralized Database Management for Employees
Storing and managing employee records is a tough game altogether. You have to collect, maintain, and collate employee records and, at the same time, keep them handy as and when needed.
No matter which industry you belong to, it will require a huge amount of time and effort to accomplish this task. Also, doing it manually might lead to errors and mistakes. You can take the help of the HR SharePoint portal that can help create an employee list where all these documents can be stored and managed. You can also use 3rd party integrations to retain and manage employee records linked with your organization's SharePoint account.
SharePoint Human Resources Portal Makes Sharing Effortless
One of the basic tasks of the HR team is to inform different departments of the organization about various office-related news, blogs, policy updates, festival greetings, important announcements, upcoming events and many other things. Here, you can take the help of a SharePoint HR portal.
You can customize the SharePoint portal site so that any employee can raise a ticket for any documents for the HR team. Also, the Human Resources team can share information easily. The main aim of an ideal HR portal site is to make information accessible to anyone with permission. Here, the portal makes it possible by allowing sharing documents easily to any employees.
Customization in HR SharePoint Portal
Yes, you can customize the HR SharePoint portal as per your business needs. Each organization has different business requirements and goals. You need to have a system that can be aligned with your business goals and not the other way around. You can customize the HR portal as per your business needs to achieve your goals.
HR SharePoint Portal Provides Strong Security
With time, cybercriminals are becoming more advanced and lethal. Even strong digital security systems have been hacked in recent years, and it is a growing concern.
For human resources teams, keeping highly sensitive information and data safe and secure is challenging. They must ensure that any unauthorized people cannot access such sensitive data. Thankfully, SharePoint is one of the safest platforms. You don't have to worry about any security breaches and issues.
For example, if someone does not have permission to access your company policy manual, they will not be able to access the document. With the Data Loss Prevention policy in the Office 365 Security and Compliance Center, you can easily identify and protect sensitive data automatically across Microsoft Office 365.
Therefore, your data and sensitive information are secure and in safe hands.
Conclusion
HR SharePoint portal is what your HR team needs to ensure smooth and streamlined processes and operations. SharePoint is the best tool to manage your human resources operations seamlessly. You can also strengthen your SharePoint HR portal by integrating third-party SharePoint web parts, add-ons and applications such as Document Previewer, Scanning app,  Calendar app, Forms management software, and many others.
KWizCom offers a wide range of Microsoft 365 tools that one can integrate into their company's official SharePoint account to optimize various processes and save time and effort. Privacy and security are KWizCom's main priority so all KWizCom applications for SharePoint Online are 100% safe and secured. None of the customer's data is sent to 3rd party cloud server. All KWizCom apps are SharePoint-hosted apps which means they process and render data 100% client side. You can know more by visiting the KWizCom website.