SharePoint Lists have long been important to individual teams, divisions, and entire organizations. Whilst SharePoint Lists have always been easy to create there has always been a challenge for users in displaying the data how they want. This requirement to present SharePoint List data has continued as organizations migrate to Microsoft 365, with added challenges of data structure in Modern SharePoint and new data sources in the Microsoft Graph. Ultimately, SharePoint, and now Teams, will continue to be a great place for small scale, easy to deliver solutions for managing information that can be enhanced with better visualizations.
SharePoint Lists and More
From as early as 2003 SharePoint Lists became a great way to manage and share simple data which was previously locked away in Excel spreadsheets. Instead, users could access each row in a List individually, easily filter data and add new records through forms. Furthermore, because SharePoint Lists were part of the "free" version of SharePoint Services, later SharePoint Foundation, thousands of organisations embraced SharePoint Lists. There were many use cases, including Issue Tracking and Management, Asset Registers, Project Tracking, HR Processes and more.
Accompanying the growth of the SharePoint Lists was the rise of the SharePoint Power User. These were the technically competent users either in IT or the business who built up their knowledge of SharePoint, including supporting tools like SharePoint Designer. These Power Users extended the presentation of their SharePoint Lists with Views and Reports.
One of the side effects of SharePoint Lists and Power Users is that many organisations were burdened with technically complex Lists that could not be easily moved to the cloud. As a result, many organisations have been frustrated at not being able to move swiftly to the cloud because the demands for SharePoint Lists have not gone away with the adoption of Microsoft 365. Instead, with the growth of cloud services came a new group of users driving the demand for SharePoint Lists.
What do SharePoint end-users want?
End users have undoubtedly driven the adoption of cloud services, including Microsoft 365 in the last few years. They want affordable, easy to use solutions that they can customise without using tools like SharePoint Designer or any form of client-side scripting. Microsoft was initially a little slow to recognise this shift, but with the recent introduction of Microsoft Lists they are starting to understand this trend, especially with the importance of data in Microsoft Teams. However, they have so far failed to recognise that SharePoint end users still want to deliver themselves richer functionality like view formatting and richer filtering experiences.
What about the Dataverse?
Many consultants in the Microsoft ecosystem will of course point to the Dataverse as the answer for how organisations can deliver the solutions previously built on SharePoint Lists. They will argue strongly that the Dataverse is a relational database, far more suited to complex interrelated data. The Dataverse also supports the use of environments, solutions and variables making it supposedly more "enterprise ready". It is true that the combination of Power Apps and Power BI delivers a rich set of customisation tools to present views of data and build rich dashboards. Perhaps most importantly these solutions also can now be delivered inside of Microsoft Teams.
All these points are completely valid. Many organisations have built out apps that they previously managed in SharePoint, SQL Databases, or legacy solutions. There are also many fantastic resources available online, many of which are freely available, to help organisations build out these solutions. That is not the problem, instead, these arguments fail to recognise there is still a need for SharePoint Lists.
Empowering your end-users with SharePoint lists
Simplicity is often what end users require to replace an Excel Spreadsheet or paper based process, not having to understand relational databases. Microsoft has recognised this with the range of templates available with Microsoft Lists including Asset Manager, Employee Onboarding, and Issue Tracker.
Power Apps and Power BI are not apps for end users. They are the tools of power users. There is a certain level of functionality that can be achieved but soon there is a need for scripting or complex formulas. Take the recently announced Power Fx. How many end users will seriously embrace a low code language?
Whilst Microsoft has made progress with simplifying the licensing options, the reality is that licensing the Power Platform is part of an organisation strategy. End users often have the requirement for a small team and have the alternative of signing up for a third party cloud service using a credit card.
KWizCom Data View Plus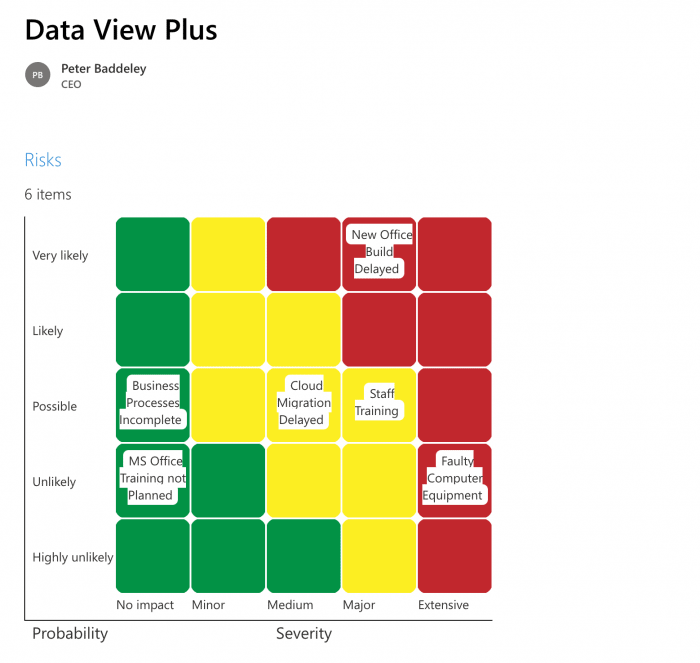 So, what is the solution to meet this demand of End Users to quickly deliver themselves their List data in the format they want? Of course, they can go out to purchase one of the range of low cost non-Microsoft cloud services, but that comes with concerns over data privacy and residency. Instead, these end users and organisations should be considering apps that enhance the capabilities of SharePoint Lists in the modern Microsoft 365 ecosystem.
The KWizCom Data View Plus App is specifically designed for non-technical end users, who want to quickly deliver solutions using SharePoint Lists. It includes a simple mode with common settings applied, with the option to switch to advanced mode as users become accustomed to the app. It can also display data from other SharePoint Sites or aggregate data across multiple Sites, both of which are challenging natively in the modern architecture of SharePoint.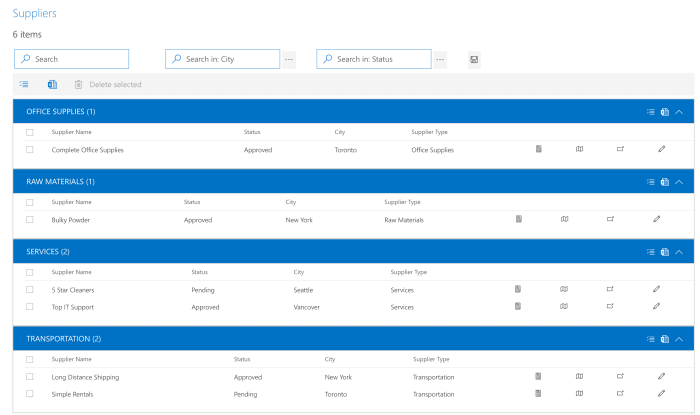 The app is not limited to SharePoint Lists as its data source and can connect to data in Excel and a range of data sources across Microsoft 365 using the Microsoft Graph. This range of data connectivity options is important because information like employee data or documents will not commonly be stored in Lists.
Before considering the features of the KWizCom Data View Plus App it's worth noting it is a set of SPFx Web Parts.
SPFx Web Parts
These SPFx web parts include:
You can purchase each Web Part as a standalone app or as part of the "Ultimate Swiss Army Knife" in the Data View Plus App. Each app is affordable, making it suitable for an individual department, small business, or large enterprise.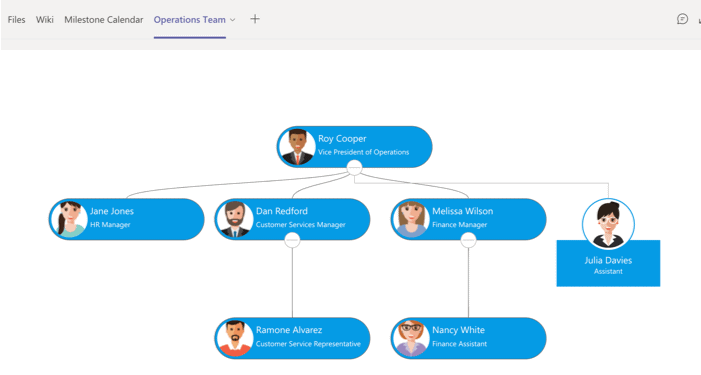 In terms of features, there is firstly a range of data visualisation options including a Table and List view. Other options are suited to specific data source types. These include Calendar, Gallery and Org Chart for displaying an organisation directory. Users are not limited to these standard controls. If they have a specific data presentation need, they can use custom controls, including several pre-built templates KWizCom make available.
You can easily configure the app for each scenario you use it. You can do this by building up a series of controls a bit like how you would build up a Lego model with bricks. Using this model, it is very easy to add filters, groups, tabs and conditional formatting. There is no need for end users to have to try to get to grips with coding like you frequently do with Power Apps. Even where there is complexity, such as connecting to the Graph or adding scripts, KWizCom provides you with pre-built snippets.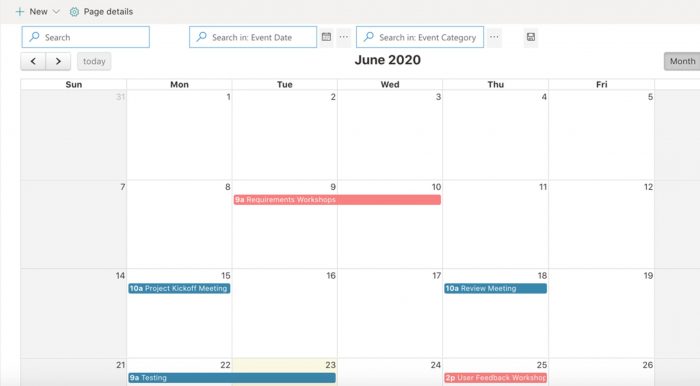 Finally, you can also add the Data View Plus as an app to one or more Channels in Microsoft Teams. This is important due to the exponential growth of Teams in the last 18 months that has resulted in being the preferred interface for many end users.
To Conclude
SharePoint Lists continue to be critical to many organisations, whether that be solutions migrated from On-premises or completely new solutions built in the cloud. SharePoint Lists can solve a range of problems, especially quick simple solutions for individual teams and departments. Alternatives offered by the Power Platform are often technically too complex and other non-Microsoft cloud apps come with security concerns.
The growth of organisations using Microsoft 365, and especially Microsoft Teams, has led to a demand from end users to create their own Lists. These are not the so common "citizen developers". However, they still have requirements to do some customisations of their List forms. KWizCom's Data View Plus App recognises the needs of these end-users. It provides them with the options to easily apply layouts, formatting, and filters to their Lists. Data View Plus also gives them the option to connect to a range of other data sources using the Microsoft Graph. It is truly the Ultimate Swiss Army Knife!