Improve SharePoint form functionality by ascribing columns with dynamic permissions!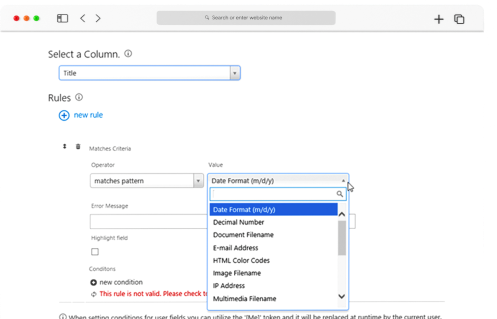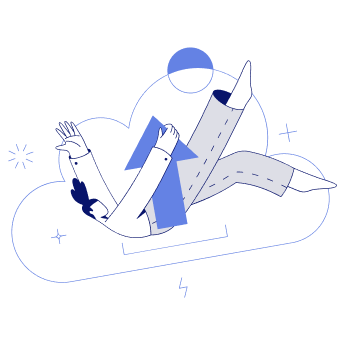 With KWIZ Column Permissions, ensure that your smart forms are only displaying the relevant fields according to the user and context. Through the use of logic rules, dynamically restrict visibility or access to form fields based on the user as well as their actions taken within the form. Additionally, have the option of linking external data to construct dynamic conditions. Column Permissions will apply to both SharePoint list views and quick edit views.
Configure SharePoint forms with dynamic permissions
Easily configure rules that dynamically show, hide and disable fields according to the current user and the fields they selected in the form.
This enables you to add real context to your form, by showing only the relevant fields according to user's choices in other fields, as well as their role.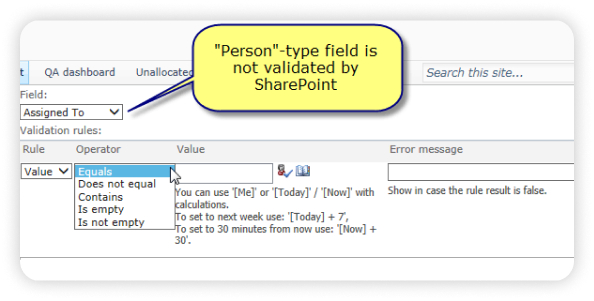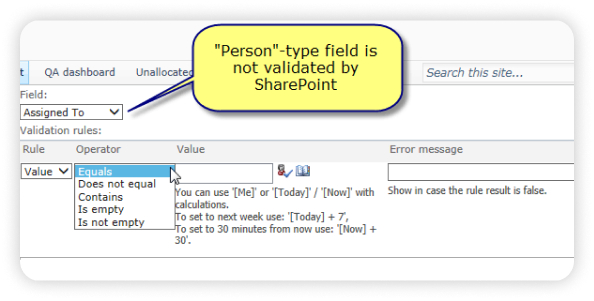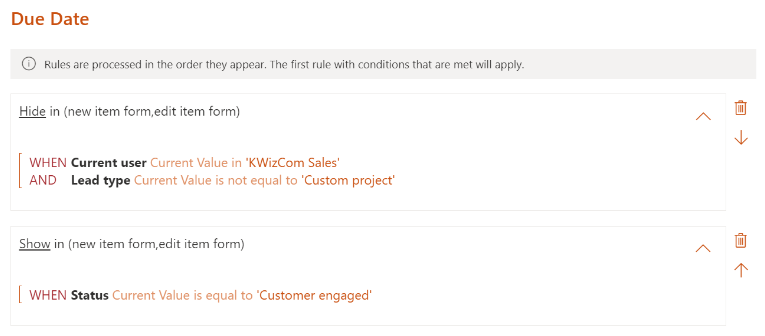 Configure multiple regulations per column
Created rules will be processed according to a top down order. The first rule with conditions that are met will be applied to the form, if the other rules conditions are also met later on, they will not be applied to the form. 
Intuitively create dynamic rules using tokens
Utilize SharePoint tokens such as [Me] and [Today] to create dynamic criteria for hiding/disabling fields.