Dynamically show/hide/deactivate fields to create innovative SharePoint forms!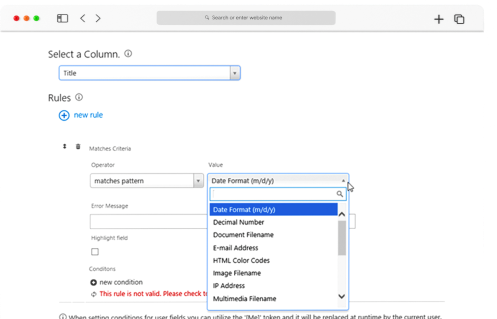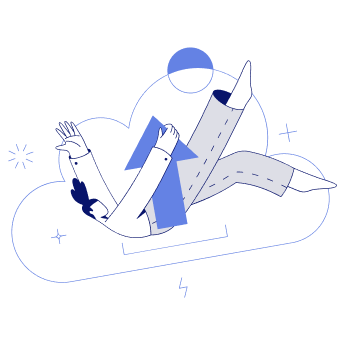 Control the visibility of specific list form fields in the New, Edit and View item forms. This app also allows you to hide views from the list views & to hide or disable columns in the Quick Edit view. Dynamically hiding or disabling fields is done by setting up logic rules. This way you can turn your SharePoint list forms into dynamic, smart forms that display only the relevant fields according to the current user and context.

We all got used to working with SharePoint lists and document libraries. It is only natural to expect these list forms (New, Edit, View) to include all required web form features, instead of making us buy and learn a separate Forms technology such as InfoPath or any other external form tools.
The Field Constraints app is part of KWizCom Forms app, which allows SharePoint 2013 on-premises and Online (Office 365) customers to keep using the well-known list forms by turning them into powerful & dynamic web forms. This way there's no new technology to learn and deploy, simply keep using the same SharePoint list forms that now can include all the missing web form features.
Make your SharePoint list forms dynamic
Easily configure rules that dynamically show, hide and disable fields according to the current user and various field values.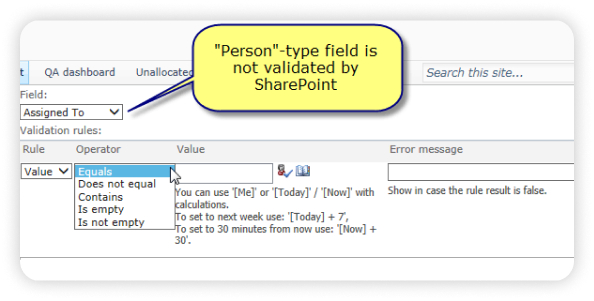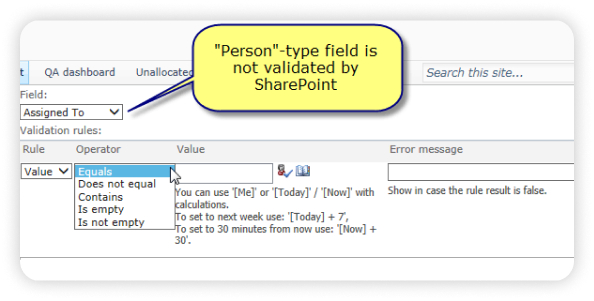 Dynamically hide columns from views
In the same way, you can configure rules that hide selected columns from list views, depending on various conditions.
Hide/disable fields in the "Quick Edit" view
Yes, even in the "Quick Edit" view, you can dynamically hide or disable selected columns so that users won't update that field during bulk editing.




Cascading LookApp (Microsoft 365)
Repeating Rows App
(Microsoft 365)
External Data Lookup (Microsoft 365)
Azure SQL Querying Service