Brief Summary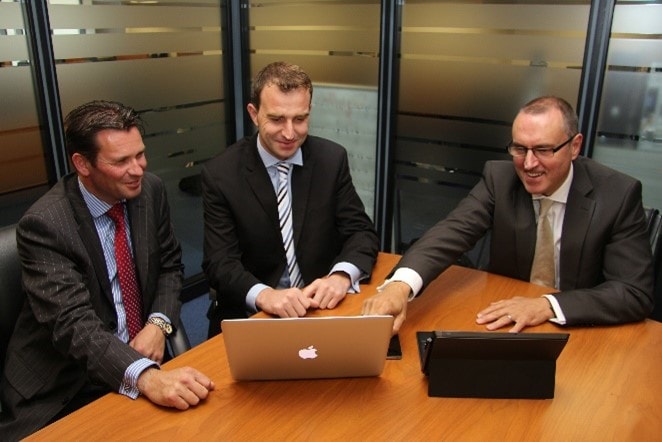 BizPortal, from Inspired, is an intranet portal ready to be used by any organization looking to bring value and quick wins to their employees in a quick and efficient manner. Built using the power of KWizCom Forms, BizPortal removes the complication and fuss around electronic SharePoint forms, thus making it easy for the users to take part in all processes.
Inspired Software & Services have been in close partnership with KWizCom Corporation since 2010 and have implemented a suite of KWizCom's solutions to over 50 clients spreading across 100,000 users. According to Colm Halpin, the SharePoint Practice Lead at Inspired Software and Services, "Quite simply, BizPortal would not be in existence today without the power of KWIZ Forms".
The Situation
Inspired Software & Services wanted to build an intranet portal solution that could be resold to any organization with Microsoft SharePoint stretching from SharePoint 2007 right up to 2013. BizPortal needed to be a flexible solution that would allow the client to manage the end-to-end administration of the intranet portal with the assurance and confidence that most business challenges could be met.
The Difficulty
For BizPortal to be a success, it needed to address the limitations that exist in the SharePoint feature-set from SharePoint Foundation right up to SharePoint Enterprise. One of the key targets for Inspired Software & Services was to address the common pitfalls of any intranet portal, Electronic Forms. Building sophisticated electronic forms with complex business process workflows would be a challenge to deliver in all SharePoint platforms. "We wanted to avoid custom development at all costs because we wanted our consultants to be able to build and maintain our electronic forms and not have to rely on a solution developer", commented Colm Halpin. "This defeated the purpose of building an intranet portal for the masses; if you want the client to be able to modify electronic forms then you cannot assume they will be a software developer."
Solution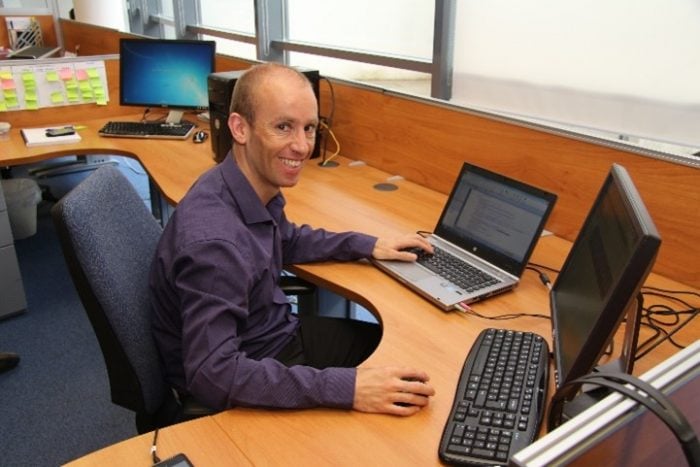 "We evaluated several solutions and, at one stage, considered only targeting customers with SharePoint Enterprise who would be able to use InfoPath Forms Services", elaborates Colm. "BizPortal is an intranet portal for the masses so it has to support all versions of SharePoint from Foundation right through to Enterprise, making KWIZ Forms the perfect solution for us." The company has built extensive forms right across BizPortal which can be installed on any client environment in a matter of minutes.
Such electronic forms as: Vacation / Leave Requests, Expense Claims
Timesheet Clock in and out
Support and Technical Helpdesk
Room Booking
Training and Further Education Requests
According to Colm, the above are just a few of the features that come as standard in BizPortal. Each form uses sophisticated filed permissions, tabbing and grouping along with validation rules. Over 100,000 users per day are using BizPortal to improve efficiency and deliver quick wins.
Benefits of Using KWIZ Forms
"KWIZ Forms was a far more cost effective approach to building electronic forms in BizPortal as opposed to custom development, InfoPath or Excel Surveys", concludes Colm. "From a support perspective, our clients are much happier to maintain electronic forms themselves using an easy to understand package such as KWIZ Forms rather than facing a long learning journey to become familiar with forms development via code".
About Inspired Software & Services
Inspired Software & Services was formed in 2008 and has its headquarters in Dublin, Ireland. The company was established to take the knowledge of their founders (previously employed in Microsoft) to deliver business productivity solutions based on the Microsoft technology platform that is affordable, quick to implement, easy to use and increases business productivity. The company has a proven track record in architecting, developing, implementing and supporting both bespoke solutions and out of the box solutions for clients. Inspired are a Managed Partner of Microsoft and develop on all Microsoft technologies thus enabling them to provide the right advice and the right Microsoft technology in each situation. The company believes that the key to their success is their ability to provide additional value with the most relevant and smartest solutions. "We often demonstrate that challenges can be addressed using standard functionality, rather than jumping into long and costly custom development projects", concludes Colm Halpin. "We always look for a better way of doing things, providing innovation and adding value are corner stones to developing a strong working relationship between ourselves and our clients."
Read a similar case study here.