File Controller App (Microsoft 365)
List/library-level control over attached/uploaded file sizes and types!
Home » Microsoft 365 Apps » File Controller App (Microsoft 365)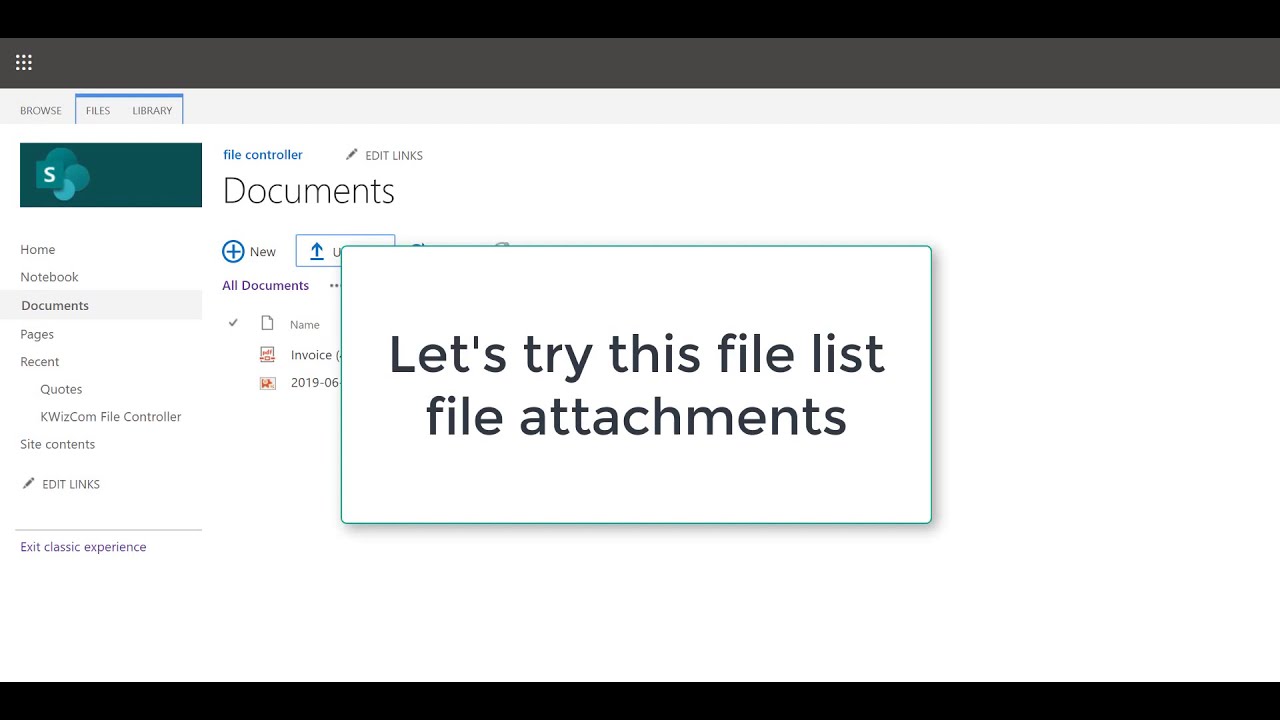 The File Controller app gives site owners more control over files and attachments that are uploaded by end-users to libraries and lists. By using a simple settings page you can setup file-size and file-types limitations for uploaded files and attachments. This way you can prevent users from uploading irrelevant files that make libraries and lists much harder to work with.
The Business Need
SharePoint online does not enable configuring max allowed file size and blocked file types. This means that SharePoint online tenant administrators cannot configure and enforce a more flexible policy, which allows for different file types and sizes in different SharePoint implementations.
Key Features & Benefits
| Feature | KWizCom File Controller App | SharePoint online out-of-the-box |
| --- | --- | --- |
| Allows configuring max uploaded file size in a list/library level | | |
| Enables configuring allowed or blocked file types in a list/library level | | |
Primary Software
| | |
| --- | --- |
| Version | 1.0.03 |
| Base version | 1.0.02 |
| Release date | Mar-28-2016 |
Version 1.0.03, Mar-28-2016
| | |
| --- | --- |
| 5200A | Added: Support SP2013 on-premises |
Version 1.0.02, Nov-30-2015
| | |
| --- | --- |
| 4756 | Fixed: File controller affects the ribbon load time |
Version 1.0.01, Oct-21-2015 - Base version
File Controller App Annual Subscription
#Users
SKU
Price (USD)
Payment Type

Action

#Users :

Up to 100

SKU:

APFCR-100

Price:

$500

Payment Type:

Annual
Get a Quote

#Users :

101 to 1000

SKU:

APFCR-1000

Price:

$500+$1/user

Payment Type:

Annual
Get a Quote
Subscription includes:
✓  Unlimited site collections
✓  1 login domain
✓  Version upgrades and technical support included

| | |
| --- | --- |
| Bulk-purchase discounts available to organizations with 1,000+ users | Get a Quote |
| Discounts available to charity or educational organizations | Get a Quote |