Repeating Rows App (Microsoft 365)
Multi-row forms enabler for SharePoint Online list forms
Home » Microsoft 365 Apps » Repeating Rows App (Microsoft 365)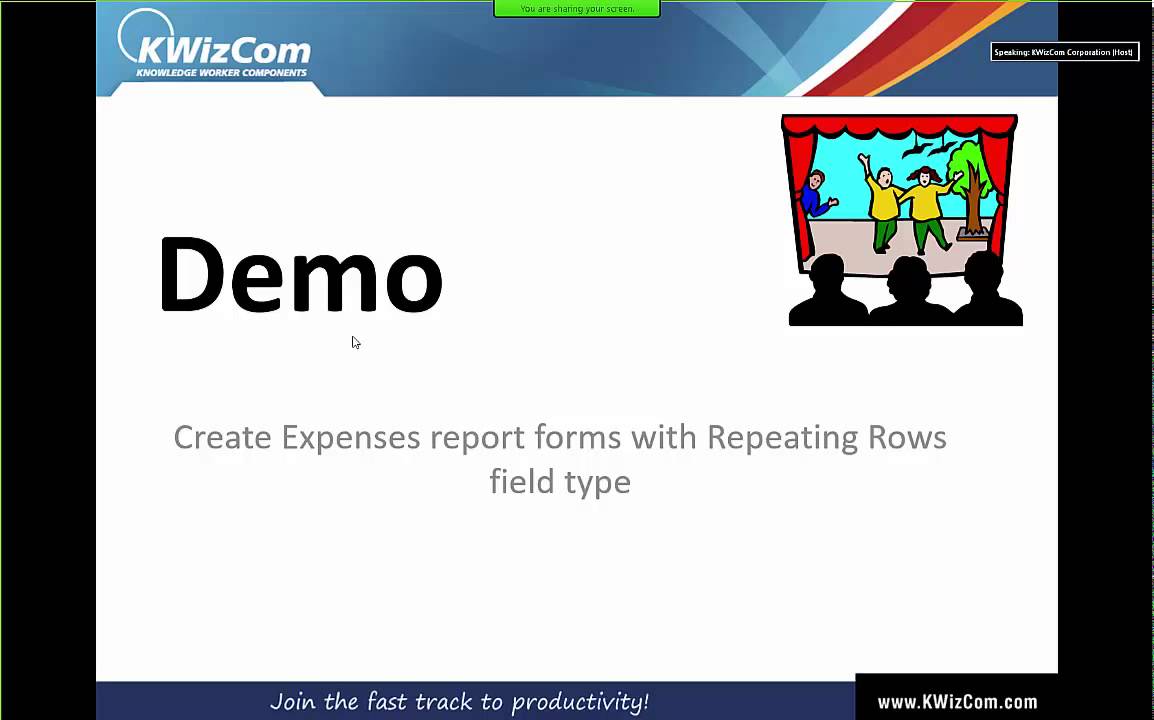 SharePoint end-users can easily create multi-row forms or SharePoint repeating section such as Expense Report or Purchase Order form &  implement use-cases where they have to update multiple connected documents while editing a list item. No need for any complicated technical tools that require power-user skills!
Why Repeating Rows App?
Quickly create multi-row forms by using SharePoint list forms
Easily create multirow forms using SharePoint list forms. No need for any external SharePoint form designers! Simply add the Repeating Rows column to any SharePoint list to create multi-row forms. Creating multi-row forms in Microsoft 365 is as simple as adding a column to a list!
The Business Need
We all got used to working with SharePoint lists and document libraries. It is only natural to expect these list forms (New, Edit, View) to include all required web form features, instead of making us buy and learn a separate Forms technology such as InfoPath, Microsoft Power Apps or any other external Forms services.
The Repeating Rows App is part of KWizCom Forms App, which allows SharePoint and Microsoft 365 customers to easily implement logistics forms such as expenses, purchase order, time sheets and others without having to use additional external form tools, and without requiring any technical skills.
Key Features & Benefits
| Feature | Repeating Rows App | SharePoint 2013/Office 365 |
| --- | --- | --- |
| Enables you to add/edit a list item along with multiple connected items from a remote list | | Requires external form designer such as InfoPath |
| Connect between a "Master" list and "Details" list (such as "Expenses" and "Expense details") | | |
| Configurable amount of empty rows in "New" form | | |
| Configurable summary calculated fields | | |
| Configurable columns' widths | | |
| Enables managing connected documents while editing a list item | | |
| Summary fields available also as list columns | | |
| Cascaded delete | | |
| Cross-browser | | |
Primary Version
| | |
| --- | --- |
| Version | 1.0 Build 1000 |
| Base Version | 1.0.51 |
| Release Date | Apr-04-2022 |
Version 1.0 Build 1000, Apr-04-2022
| | |
| --- | --- |
| 529 | Fixed: Repeating Rows not disabling using column permissions rule |
Version 1.0.51, Mar-23-2021
| | |
| --- | --- |
| 7398 | Fixed: Error when uploading documents in repeating rows |
| 7465 | Fixed: In Classic view Totals fields are not updated if they are not added to any group on the page. |
Version 1.0.49, Feb-18-2021
| | |
| --- | --- |
| 7121 | Fixed: Repeating Rows not working in new Microsoft Lists |
| 7134 | Fixed: Repeating Rows columns ignores the column size width in the Modern Forms |
| 7398 | Fixed: Receive error when uploading document in repeating rows |
Version 1.0.46, Nov-11-2020
| | |
| --- | --- |
| 7138 | Fixed: Item cannot be saved in modern form if Repeating rows set as mandatory field |
| 7139 | Fixed: Repeating Rows losing its values in new item if switching tabs |
| 7143 | Fixed: Cant reconnect rows that are disconnected from the RR column |
Version 1.0.42, May-13-2020
| | |
| --- | --- |
| 6659 | Fixed: Browsing the RR settings page not working on IE |
Version 1.0.41, Apr-23-2020
| | |
| --- | --- |
| 6236 | Fixed: Repeating rows app field does not show existing person field data in edit form |
| 6529 | Fixed: Multiline text field continuously growing |
| 6591 | Fixed: The "saving your changes" message will show with unnecessary scroll |
Version 1.0.36, Sep-26-2019
| | |
| --- | --- |
| 6158 | Fixed: Repeating Rows delete row alert is coming in English even though site is in German |
| 6167 | Fixed: CLUapp fields inside a repeating rows field will show null values as "null" instead of filtering them out |
| 6169 | Fixed: Fields that are hidden in the source list will still show up in RR fields (app) |
Version 1.0.34, Jun-21-2019
| | |
| --- | --- |
| 6126 | Added: Support displaying cascading lookapp column when the lookup source is in another site |
| 6142 | Fixed: In some cases repeating rows app is not correctly saving documents to their folders |
Version 1.0.33, May-13-2019
| | |
| --- | --- |
| 6077 | Fixed: mandatory choice fields 1st item selected instead of empty default value |
| 6078 | Fixed: the difference in height between text boxes and dropdowns causes visual annoyance |
Version 1.0.32, Mar-28-2019
| | |
| --- | --- |
| 6010 | Decimal numbers not displayed correctly when using column as decimal separator in IE only |
Version 1.0.31, Mar-03-2019
| | |
| --- | --- |
| 5955 | Fixed: Repeating rows with 2 master lists will delete items unexpectedly |
| 5966 | Added: add support for lookup filtering by view in Repeating Rows table |
Version 1.0.29, Dec-19-2018
| | |
| --- | --- |
| 5898 | Fixed: RR removes folder which contains connected files |
Version 1.0.28, Nov-26-2018
| | |
| --- | --- |
| 5200A | Added: updates due to SP Online API changes |
Version 1.0.27, Sep-28-2018
| | |
| --- | --- |
| 5776 | Fixed: having a large number of rows in repeating rows will cause the item to not show the rows at all |
| 5817 | Fixed: users who do not have access to root site cant use calendar control in RR app |
| 5833 | Fixed: having 100+ rows in a repeating rows field will cause the relationship to break |
Version 1.0.25, Jun-30-2018
| | |
| --- | --- |
| 5723 | Fixed: when creating a new repeating rows field, hitting apply then save will create 2 fields |
| 5729 | Fixed: repeating rows app does not deposit files into folders if the folder name starts with a number |
| 5739 | Fixed: ​the date/time fields within a repeating rows field do not follow the formatting of the original date/time field |
Version 1.0.24, May-10-2018
| | |
| --- | --- |
| 5700 | Fixed: checkbox choice fields do not work with repeating rows app when saving |
Version 1.0.23, May-03-2018
| | |
| --- | --- |
| 5684 | Added: support connected documents |
Version 1.0.21, Mar-06-2018
| | |
| --- | --- |
| 5602 | Fixed: lookp fields inside RR field show wrong value in edit item form |
| 5603 | Fixed: dynamic column permissions don't work properly in RR app |
| 5613 | Fixed: Column permissions and validation issues with RR app and forms app |
Version 1.0.19, Feb-07-2018 - Base version
| | |
| --- | --- |
| 4543 | Added: integrate with Forms app |
| 5247 | Fixed: render all lookups, multi lookups and user fields using select2 control which allows type-in for filter when you got more than 6 options |
Repeating Rows App Annual Subscription
#Users
SKU
Price (USD)
Payment Type

Action

#Users :

Up to 100

SKU:

APRRW-100

Price:

$990

Payment Type:

Annual
Get a Quote

#Users :

101 to 1000

SKU:

APRRW-1000

Price:

$990+$1.5/user

Payment Type:

Annual
Get a Quote
Subscription includes:
✓  Unlimited site collections
✓  1 login domain
✓  Version upgrades and technical support included

| | |
| --- | --- |
| Bulk-purchase discounts available to organizations with 1,000+ users | Get a Quote |
| Discounts available to charity or educational organizations | Get a Quote |